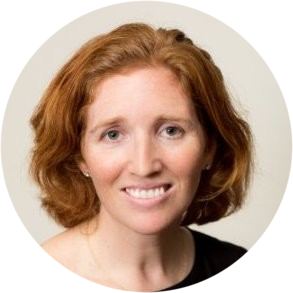 Aoifinn Devitt
Head of Investment – Ireland
Federated Hermes – International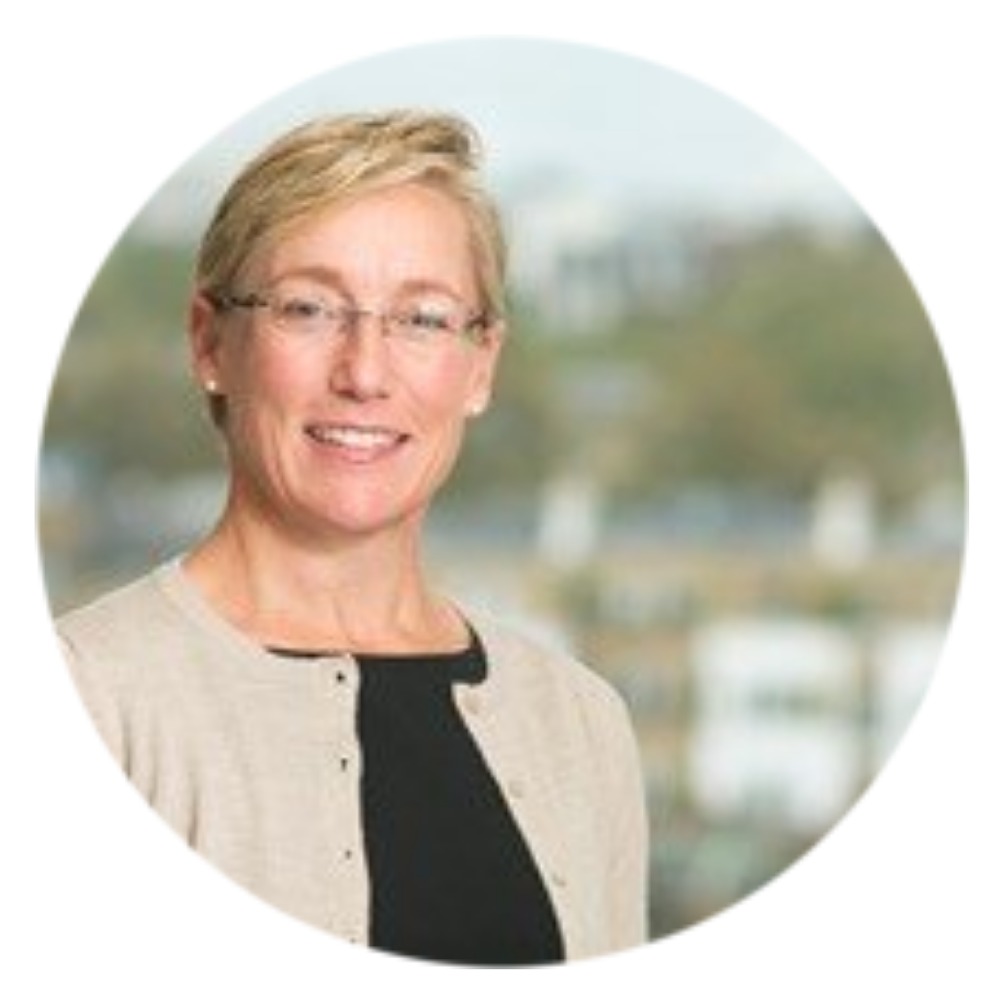 Laura Curtis
Head of Marketing, Europe
Vanguard
Biography
Laura Curtis joined Vanguard in September 2018 and is the Head of Marketing for Vanguard's European business, setting and executing the direct-to-consumer and business-to-business marketing strategy in the UK and Europe. Prior to joining Vanguard, Laura was the Global Head of Marketing at Jupiter Asset Management, based in London, with a team that covered the UK, Europe, Asia and Latin America. Before Jupiter, Laura was at AllianceBernstein for nearly 8 years, where she was most recently working in the London office, as managing director, SVP, COO and Head of Marketing for the EMEA Client Group, shaping and resourcing the regional distribution and marketing strategy. Working in their New York headquarters, she also held senior management roles in international marketing and alternatives product development. Laura started her career in asset management at FranklinTempleton Investments where she was marketing manager for the US Private Client Group working in their California headquarters. 
Laura received a Bachelor of Arts from University of California, San Diego, in Chinese Studies and International Relations, and holds an International MBA from Thunderbird School of Global Management in Arizona.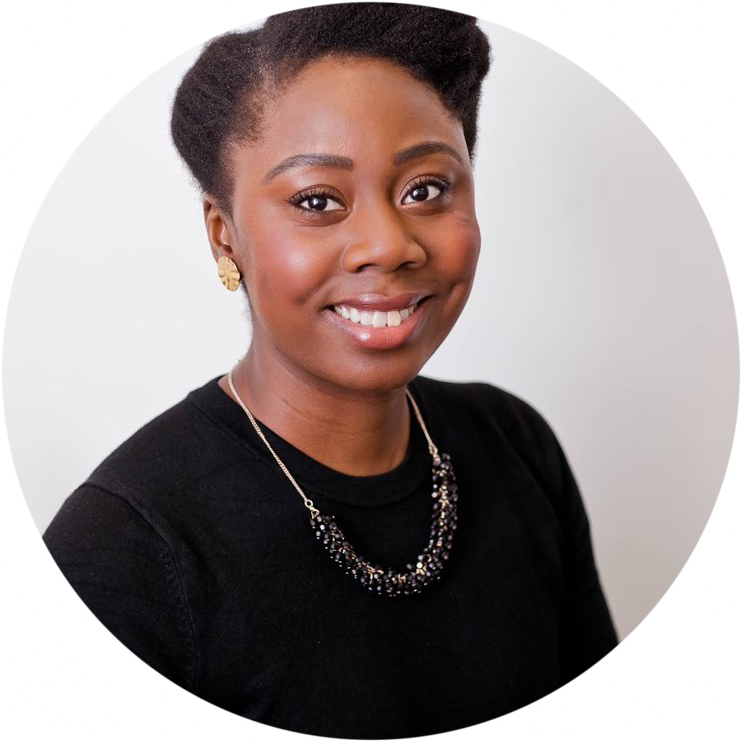 Mariam Akanbi
Senior Legal Counsel
ARCH Emerging Markets Partners Limited
Biography
Mariam Akanbi is Senior Legal Counsel at ARCH Emerging Markets Partners Limited (ARCH).  ARCH is an owner-managed investment advisory firm founded in 2018 that specialises on private equity opportunities across EM jurisdictions.  At ARCH, Mariam is responsible for all aspects of the company's legal functions, including fund formation and fundraising for the investment advisory themes; legal review of investment process and deal structuring; transaction management; and implementing group company reorganisations and operational changes.  Mariam has been actively involved in diversity and community outreach initiatives throughout her legal career. 
Mariam is the co-founder of Black Women in Asset Management (BWAM), a non-profit industry organisation that seeks to connect and empower Black women.  BWAM's mission is to champion the positive impact of the talented Black women who work in asset management and to provide them with the tools to thrive in order to advance to senior leadership roles.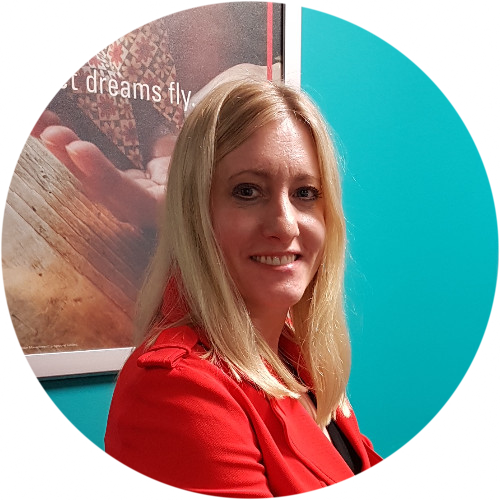 Meike Bliebenicht
Global Product Director, Multi-Asset
AllianceBernstein
Biography
Meike Bliebenicht joined AB in 2020 as Product Direct for our Multi-Asset capability. In her role, she is responsible for AB's Luxembourg and US domiciled multi-asset products, including the firm's multi-asset income and emerging market multi-asset strategies. She represents the market views and investment strategies of the firm's Multi-Asset Solutions team. Prior to joining AB, she headed up the London based Multi-Asset Product Specialist team at HSBC Global Asset Management. Before that, she spent seven years at J.P. Morgan Asset Management in multi-asset product roles. Meike holds a Diplom-Bankbetriebswirt degree from Frankfurt School of Finance and Management, Frankfurt. Location: London.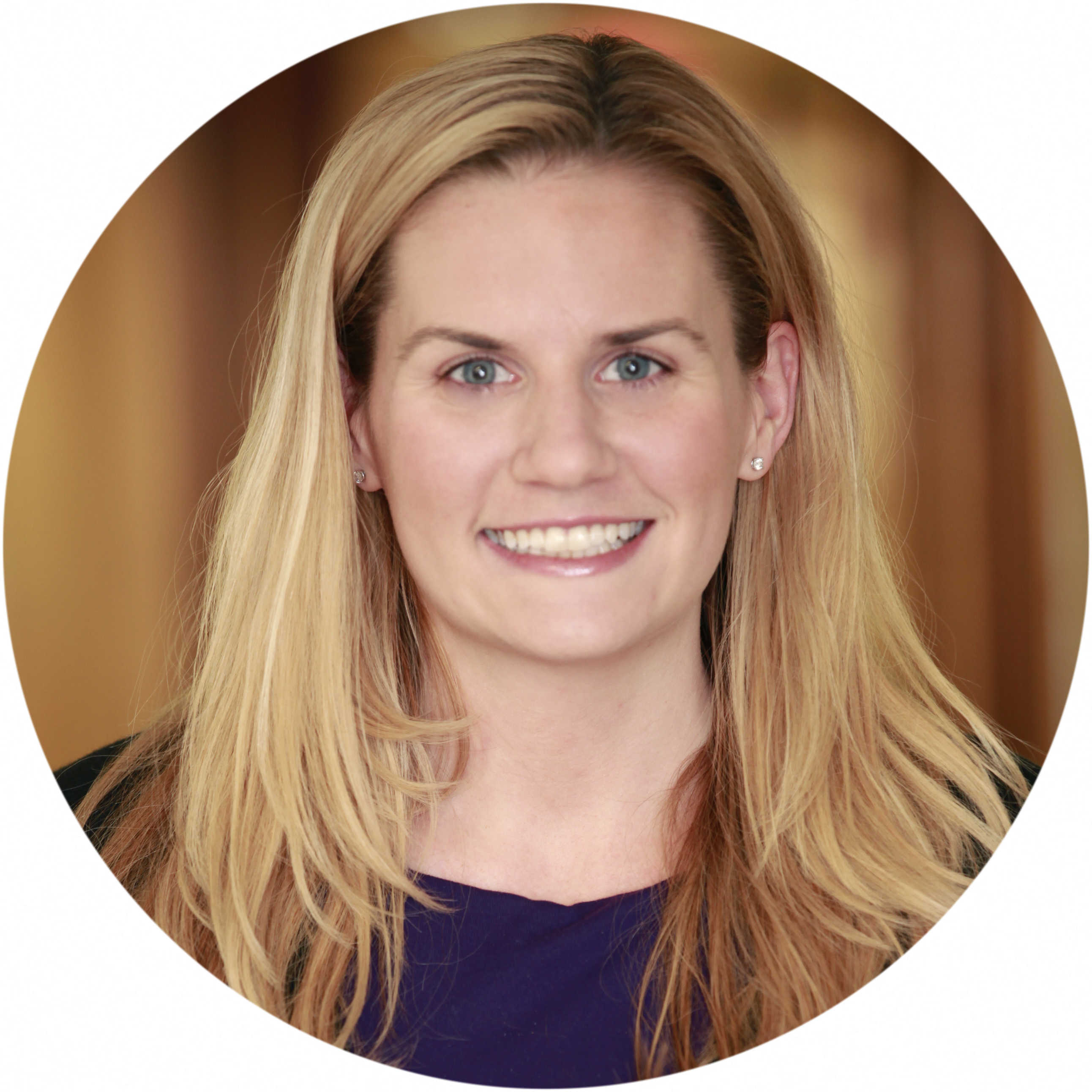 Sarah Bratton Hughes
Head of Sustainability, North America
Schroders
Biography
Her responsibilities include leading the sustainability strategy and ESG integration in North America. She joined Schroders in 2011 and is based in New York.
Previously, Sarah was an Investment Director at Schroders which involvedsupporting and representing the Schroders Sustainability Team as well as the Schroders US Small Cap and Schroders US Small & Mid Cap investment capabilities to clients and prospective clients. She was also responsible for ESG integrationin North America.
Sarah was an Associate Product Manager at Schroders from 2014 to 2017, which involvedsupporting the US Equities teams and representing the SchrodersUS Small & Mid Cap and Schroders US Large Cap investment capabilities to clients and prospective clients.She was a product executive on the same team from 2011–2014.
Prior to joining Schroders, Sarah was a Senior Analyst Investment Performance at JP Morgan Asset Management from 2010 to 2011, which involved supporting investor and client inquiries relating to investment performance reviews.
She was also a Client Service Associate at JP Morgan Chase from 2007 to 2010, which involved monitoring and implementing new account openings as well as maintenance of existing accounts.Qualifications: BA in Economics from St. Francis College; BSc in Business Management from St. Francis College.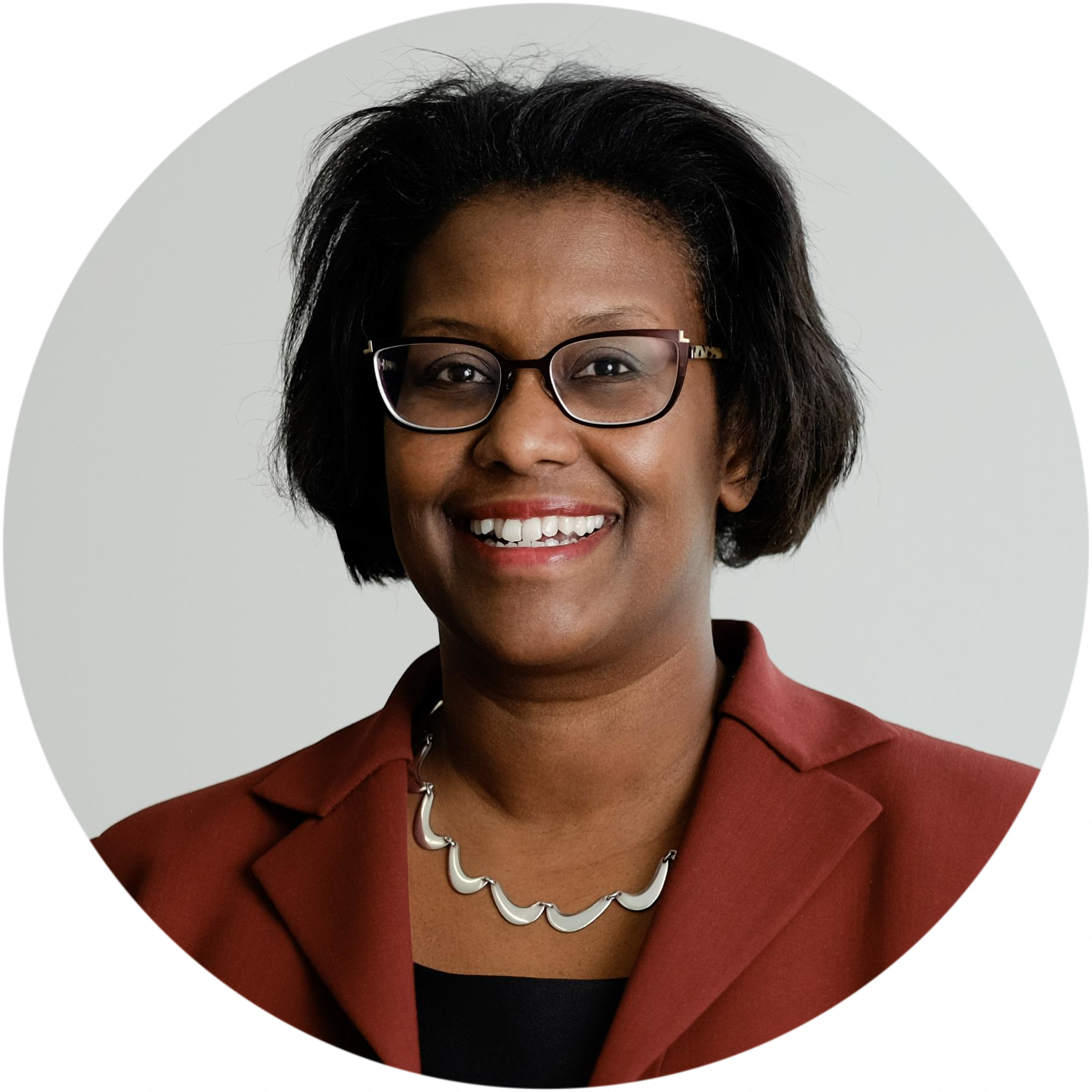 Rosalyn Breedy
Partner
Wedlake Bell LLP
Biography
Rosalyn is a Corporate, Funds and Financial Services lawyer with over 25 years' experience working in private practice, investment banking and at a multi-family office. Her core clients are family businesses, family offices, trustees, private capital investors, private wealth managers and entrepreneurs (particularly private equity, hedge fund principals, fintech businesses) and other city professionals. In addition to providing strategic advice Rosalyn establishes private funds, advises family offices and fund management businesses and acts on a range of private equity and joint venture deals. Rosalyn is recommended as a Top Five Corporate Lawyer in Spear's 500 from inception in 2015, 2016, 2017, 2018 and 2019.
Rosalyn is an associate fellow at Said Business School University of Oxford , non-executive director of Lanware, chairman of Milltrust International Advisory Council, member of the Black Women in Asset Management Advisory Council, member of the Chartered Institute of Securities & Investment Integrity and Ethics committee and chair of the Wedlake Bell Ethnic Minorities Committee.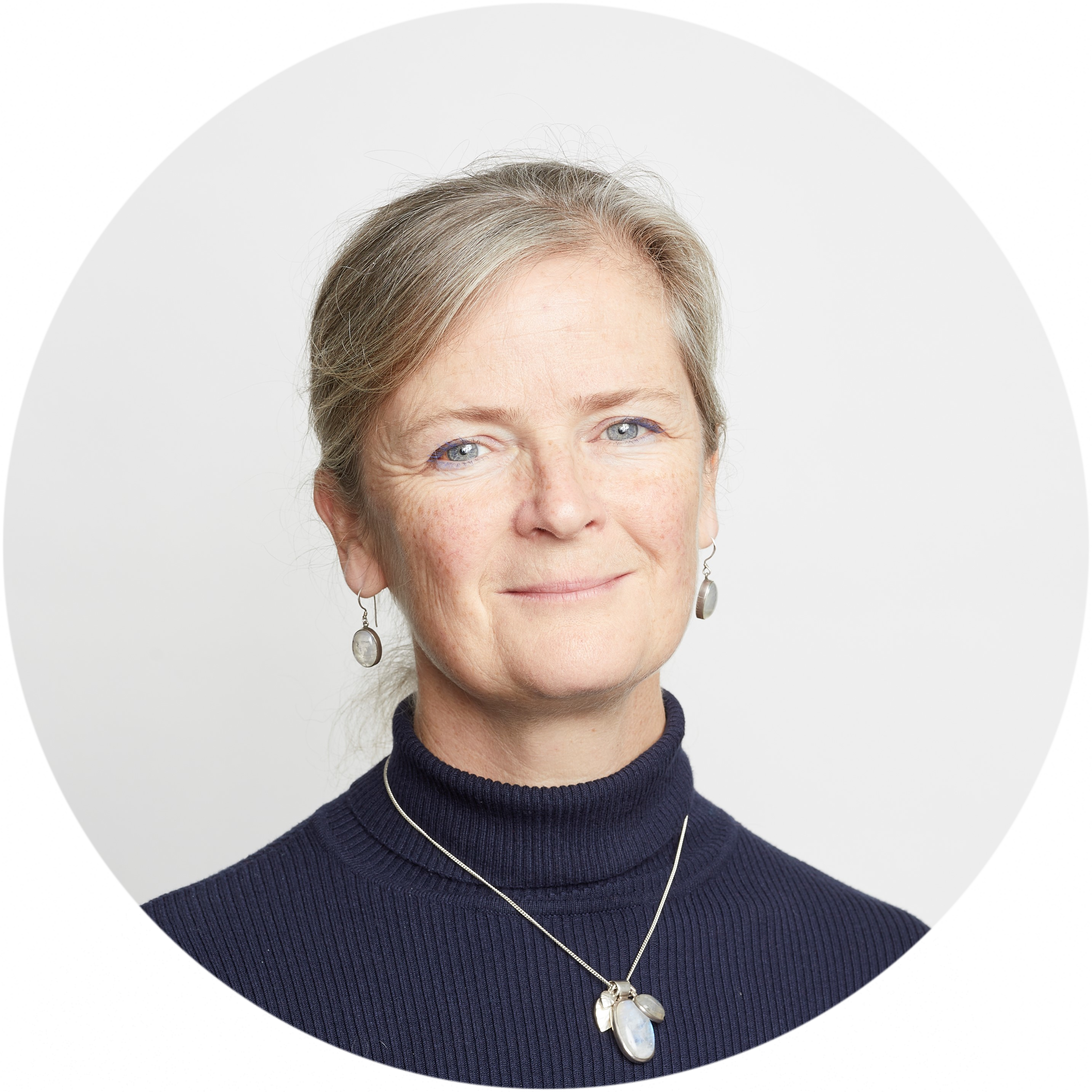 Sally Bridgeland
Chair
Impax Asset Management
Biography
Sally is an actuary with pensions and investment experience as an adviser, trustee and non-executive director.  
Sally works with the UK's largest pension schemes in organisational effectiveness and governance projects with Avida International.  She is Chair at Impax Asset Management plc, is a non-executive director at insurer Royal London and Local Pensions Partnership (LPP) Limited, where she chairs its FCA regulated investment company.   
Until recently Sally was a trustee at the Nuclear Liabilities Fund and at both NEST Corporation and the Lloyds Bank pension schemes.  She was Chief Executive Officer of the BP Pension Scheme in the interesting years of 2007-14 after twenty years with Aon Hewitt working both as a pensions and investment consultant and in research and innovation.     
Sally is an Honorary Group Captain in 601 Squadron of the Royal Auxiliary Air Force.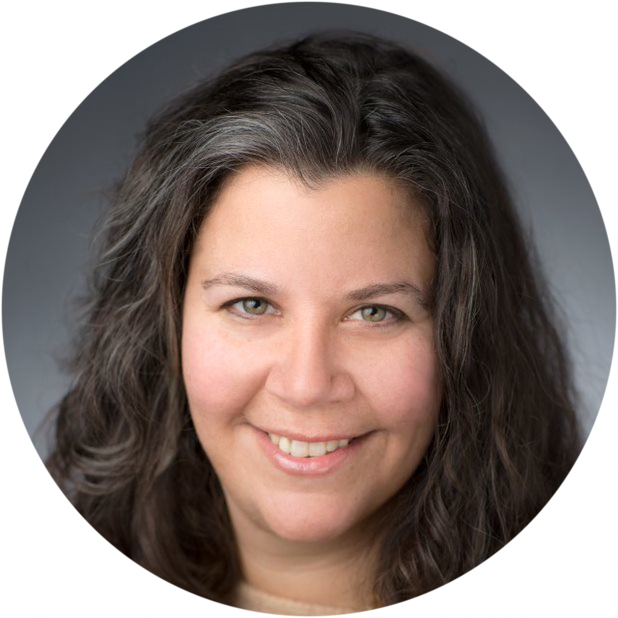 Koley Corte
Senior Vice President and Global Head of Business Transformation
AllianceBernstein
Biography
A senior executive focused on leveraging data and digital to drive strategic change, Koley Corte is currently Senior Vice President and Global Head of Business Transformation at AllianceBernstein focused on developing transformative growth strategies for next generation institutional and retail distribution.  Koley's areas of current focus include artificial intelligence, sales enablement, demand generation, robotics and automation, predictive analytics and new channel development.
Prior to joining AB, Koley was at Reed Elsevier (RELX) where she served as Senior Vice President and Head of Digital, Innovation and Customer Acquisition Strategies, Americas Region for Reed Exhibitions (RX).  While at RX, she focused on driving attendee acquisition and engagement, developing digital programs, assets, capabilities and revenue and improving analytics and insights. Previously, Koley was Vice President, Head of Market & Competitive Strategy and Integrated Campaign Management at TIAA, where she led teams responsible for developing the environmental backdrop with insights and implications for revenue growth and diversification strategies, the rebrand and large-scale external communication initiatives, including complex product redesigns.  Previously, Koley held progressive leadership roles at American International Group (AIG).
Koley received her MBA with distinction from the Leonard N. Stern School of Business at New York University, with a concentration in Finance, Management, and International Business, and her B.A. cum laude in Economics and Psychology from Brandeis University.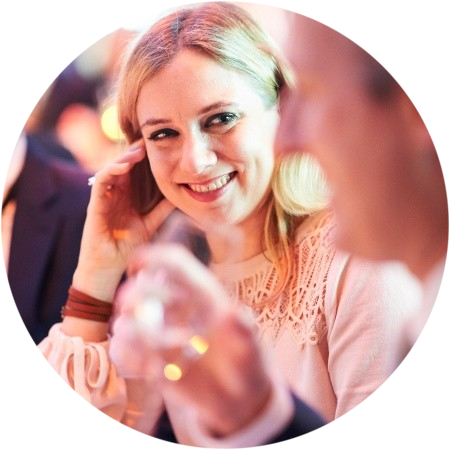 Sabine Dittrich
Global Head of Regulatory Intelligence
UBS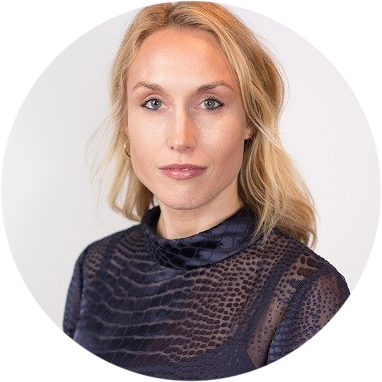 Aisling Doherty
Senior Fixed Income Portfolio Manager
Mercer Global Investments
Biography
Aisling is a Senior Fixed Income Portfolio Manager with Mercer Global Investments, and is responsible for the of management Mercer's fixed income solutions globally. Previously Aisling held the position of Strategic Projects and Partnerships Leader for Mercer's OCIO business in Canada.
Prior to her role at Mercer, Aisling was a Senior Investment Consultant with Aon where she advised corporate and public pension plans and was the Canadian representative of Aon's Global Asset Allocation Team, providing capital market insights and medium term views on global investment conditions to Aon's consultants and clients.
Earlier in her career, Aisling was the Investment Proposition Manager for Standard Life in Ireland from 2009 – 2014. Here she was responsible for setting the strategic direction and development of Standard Life Ireland's investment platform. Aisling also held the position of Sectary of the Standard Life International Investment Forum for UK Offshore and Asia distributed investment products.
Aisling is a Fellow of the Institute and Faculty of Actuaries UK (FIA), and a Fellow of the Society of Actuaries in Ireland (FSAI). Aisling is a previous Steering Committee member of the Toronto Responsible Investment Committee, encouraging sustainable investment practices among Canadian investors. Aisling holds a BSc in Financial and Actuarial Mathematics and a Post Graduate Qualification in Actuarial Applications, from Dublin City University, Ireland.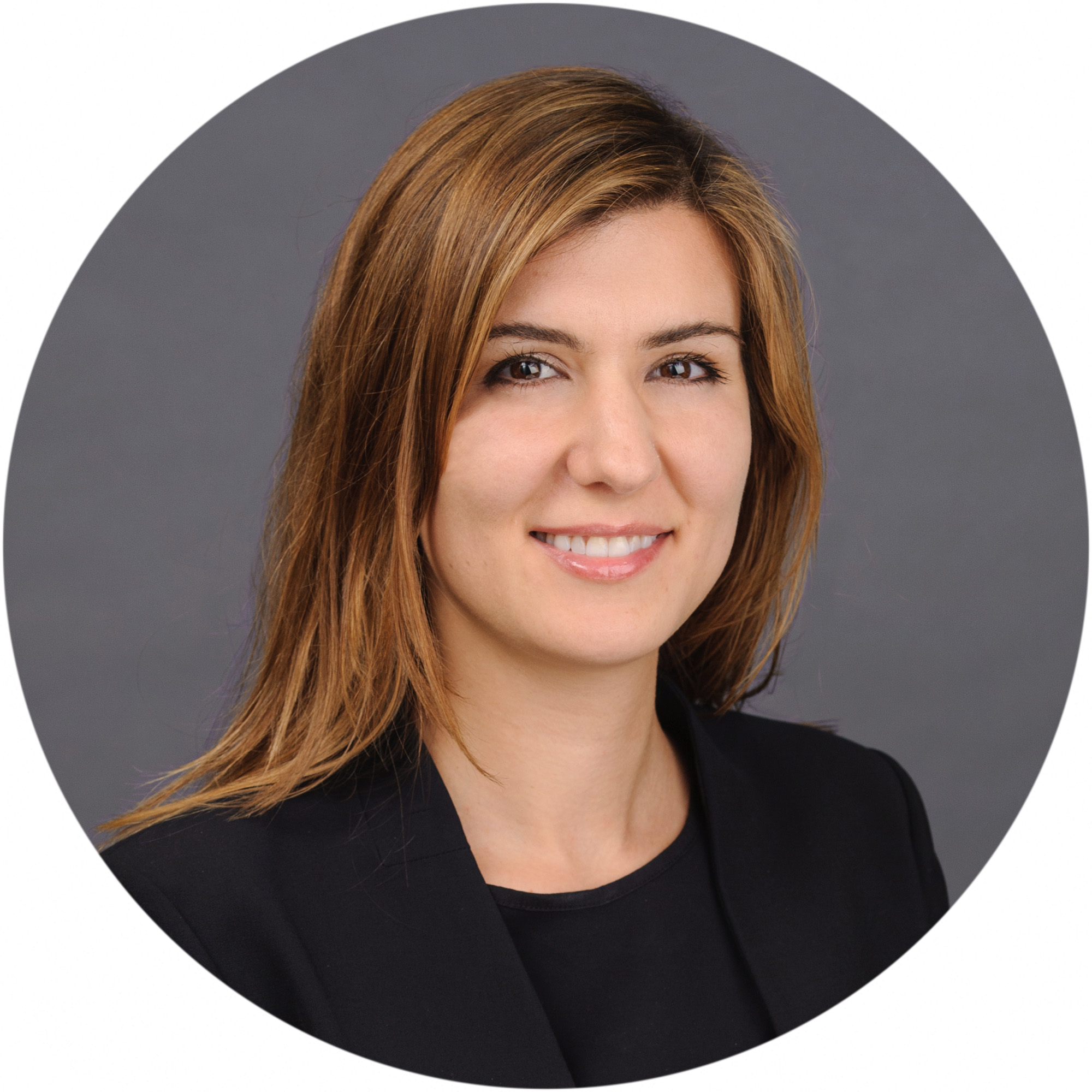 Mili Fomicov
Researcher, Centre for Climate Finance & Investment
Imperial College London 
Biography
Mili Fomicov is a researcher at the Centre for Climate Finance and Investment, Imperial College London. Before joining Imperial College, she was a Director and Portfolio Manager in the Multi-Asset Strategies team at BlackRock. Previously, Mili was a Portfolio Manager on J.P. Morgan's CIO team, and managed US and Japan equity funds at Barclays. She started her career at AllianceBernstein in the US. Graduate of the University of Chicago Booth School of Business, where she received an MBA in Finance, Economics, Econometrics and Statistics.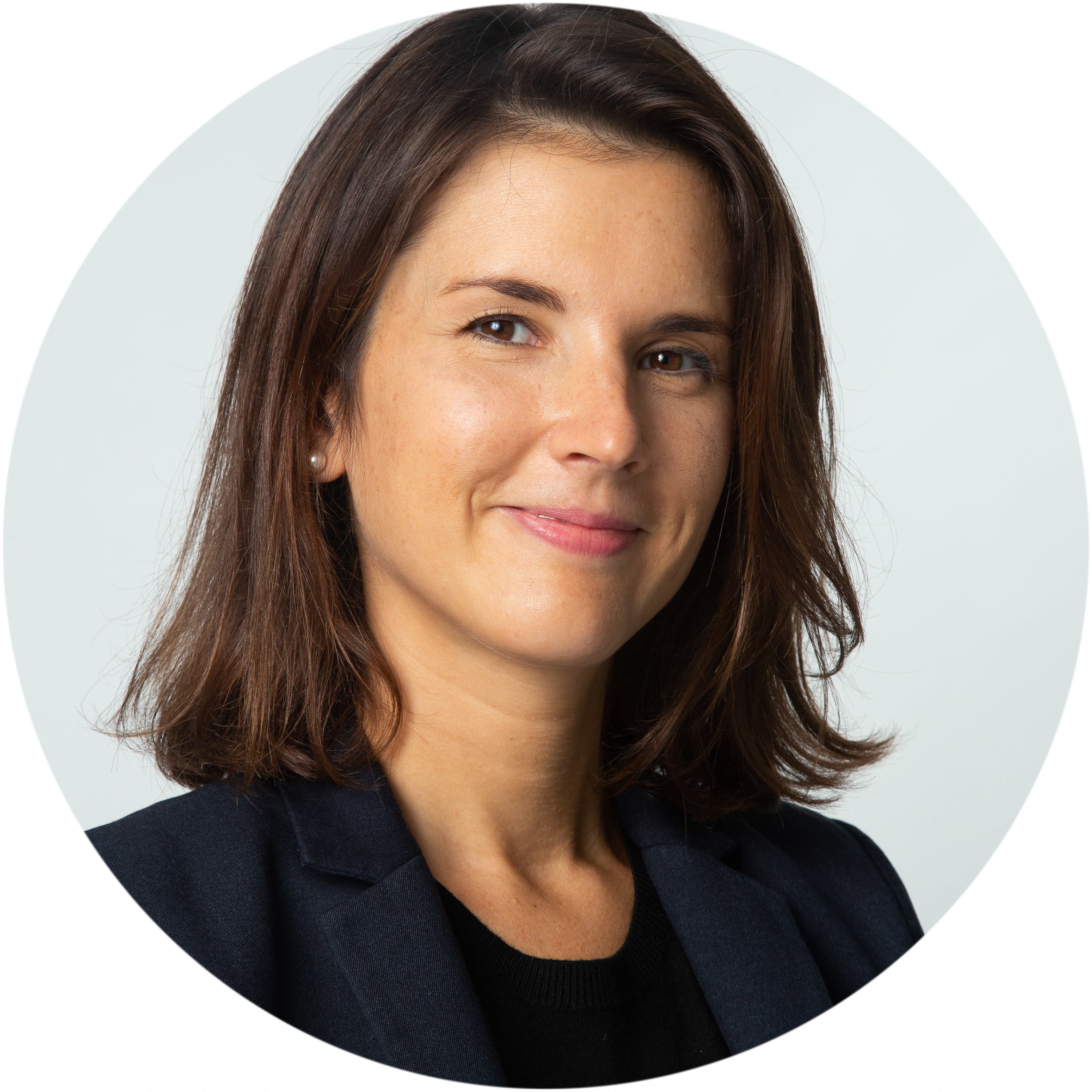 Marie Fromaget
ESG Analyst
AXA Investment Managers
Biography
Marie Fromaget joined AXA IM in May 2018 as an ESG analyst focusing on human capital and diversity. She is in charge of doing research and engagement on these specific thematic and has launched the 30% Club France Investor Group in November 2020, which she is co-chairing until end of 2021. Prior to this, she spent over 2 years working as an ESG research analyst at Kepler Cheuvreux, assessing social impacts along the value chain and providing investors with forward-looking research on ESG integration.   
She also has previous experiences in the Sustainable Capital Markets service at BNP Paribas and in the Green Certificates and Carbon Credit sales business.  
Marie holds a Master in Energy, Finance, Carbon from the University Paris Dauphine as well as a Magistère in International Economics and Finance.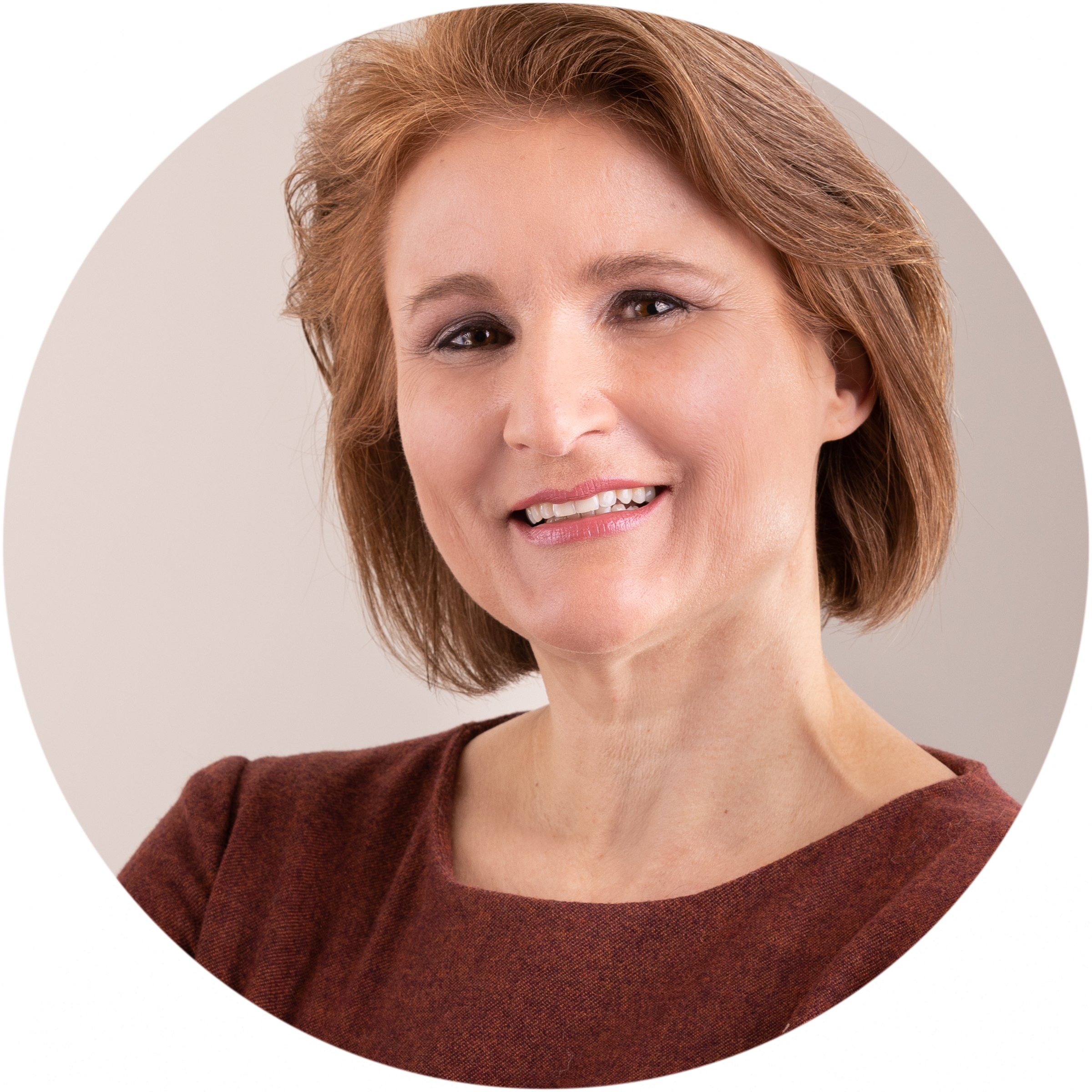 Tatjana Greil Castro
Co-Head of Public Markets – Portfolio Manager
Muzinich & Co.
Biography
Tatjana is Co-Head Public Markets and manages the Muzinich Enhancedyield Short-Term strategy and the Muzinich Sustainable Credit strategy.  She is a founding member of the European Leveraged Finance Association, a member of the ECB's Bond Market Contact Group and a frequent speaker at investment conferences.
In 2019, Tatjana was appointed as an advisor to the Dalai Lama Centre for Compassion. Tatjana is a leading advocate for incorporating environmental, social and governance (ESG) practices into credit portfolios and her strategies have won numerous industry awards including ESG-specific awards.  She is also a member of the Consultative Group for the Taskforce of Scaling Voluntary Carbon Trading. In 2018, Tatjana won Fund Manager of the Year (small to medium firms) at Investment Week's Women in Investment Awards and in 2019, as well as 2020, she was one of the best 30 female fund managers globally as ranked by Citywire.
Tatjana joined Muzinich in 2007 from Metlife Investments, where she served as an Associate Director of the Higher Return Unit. Prior to that she worked as a Senior Portfolio Manager in European High Yield for Fortis Investments and as a portfolio manager and credit analyst at Legal & General Investment Management. She has a Ph.D. from the London School of Economics, a Masters from the Kiel Institute of World Economics in Germany, and an M.Sc/B.S. in Economics from the University of Vienna.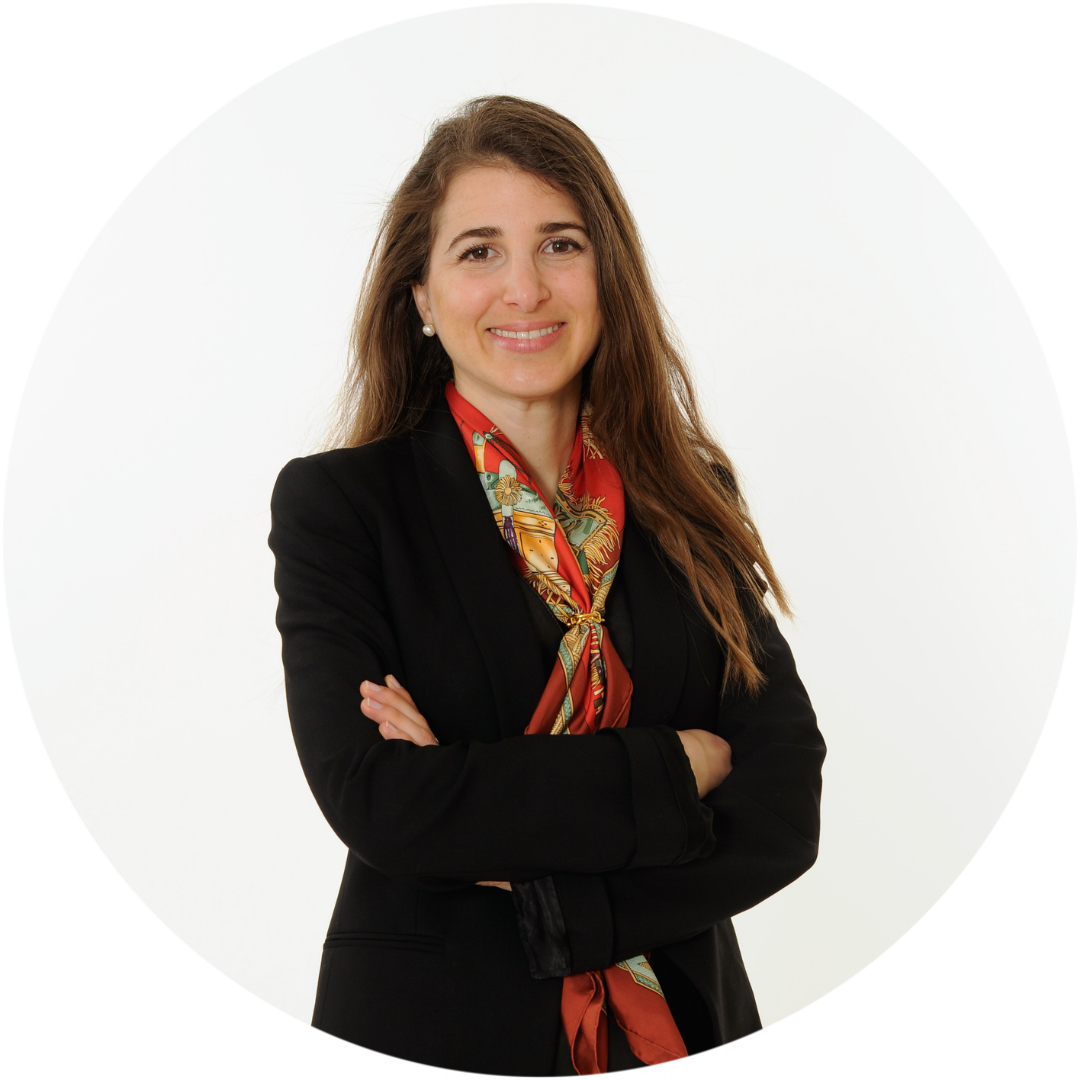 Stephanie Hamod
Founder
Pathikah
Biography
Stephanie Hamod is an advisor supporting businesses to define and implement Environmental, Social and Governance (ESG) strategies. She combines her passion for well-being and the environment, with her experience in defining and implementing transformational business strategies; to help companies and institutions transition into the new socio-environmental paradigm. She focuses on organisational culture and ESG factors to drive the Triple Bottom Line and business sustainability. 
Stephanie has a breadth of experience across Financial Services, Hospitality, Retail, Marketing and Communications. She has run a family business as well as departments in large financial institutions. Throughout her financial services carrier, she managed the retail savings book of the 2nd largest savings bank in the UK. She was instrumental in establishing an alliance of 14 commercial banks covering more than 40 countries around the world to facilitate trade between clients of alliance banks, and has led innovative digital solutions and partnerships including with the Chinese marketplace JD.com.  
With a multi-cultural heritage herself, she recruited and led the most diverse and international team at a leading UK bank, within a workforce of over 24,000. She has also experienced the tensions between company mission and leadership behaviours first-hand. Having used CultureScope in this scenario, she realised the power it brings to the corporate culture. 
Stephanie complemented her master's degree in Marketing from Kingston University, UK, with executive education in Sustainability Management from The Sustainability Management School, Switzerland, and in HR Management and Analytics from The Wharton School, Pennsylvania.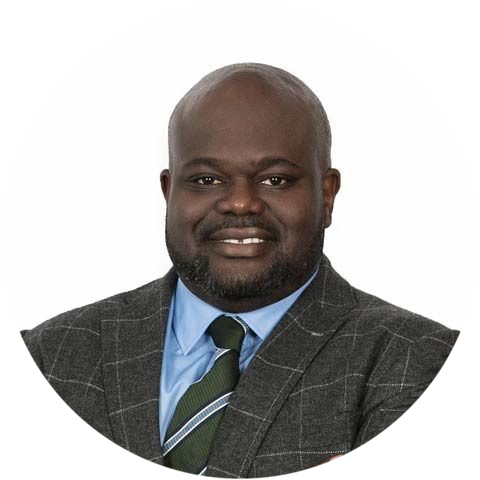 Darren Johnson
Chief Operating Officer – Listed Equities, Executive Director
Impax Asset Management
Biography
Darren Johnson is the Chief Operating Officer for Listed Equities and a member of the Executive Committee. Darren is responsible for global operations, including portfolio services, technology, project management and client onboarding. Since joining Impax in 2007, he has driven operational transformation, built teams and pioneered the company's transition into cloud services to support rapid growth. Darren also serves as a Non-Executive Director of Impax Asset Management's Irish subsidiary. 
Darren is a prominent advocate of Diversity and BAME issues across financial markets, acting as an ambassador for Investment 20/20. 
Prior to Impax, Darren was Head of Operations at Talisman Global Asset Management, a family office investing in Fund of Hedge Funds and Private Equity. Darren was responsible for designing and implementing accounting, operational, and performance procedures, including systems within the firm. He has also worked for RAB Capital, AXA IM, Mercers, and Legal & General in various senior investment, operational, and accounting positions.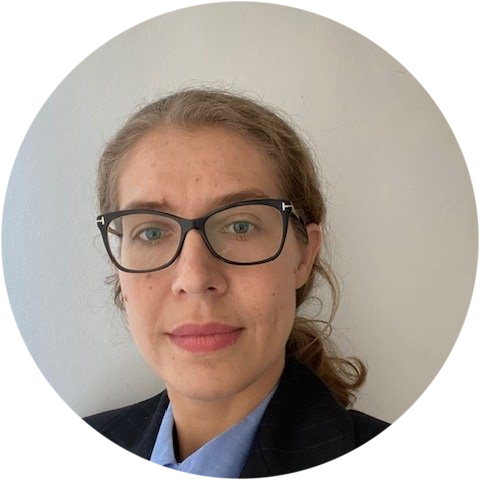 Kalina Lazarova
Head of Governance
BMO Global Asset Management (EMEA)
Biography
Kalina is a Director within BMO Global Asset Management's Responsible Investment team which she joined in 2014 (while still F&C Investments). She has over 15 years' experience in corporate governance and responsible investment having previously worked at Governance for Owners/GES and Fidelity International. Kalina leads on the Responsible Investment team's work on corporate governance and oversees stewardship activities, including corporate governance engagement and proxy voting, as well as supporting the integration of ESG factors into BMO's investment process for different strategies. Kalina has an MSc in Regulation from the London School of Economics, and a postgraduate certificate in Finance from Birkbeck. She is bilingual in English and Bulgarian.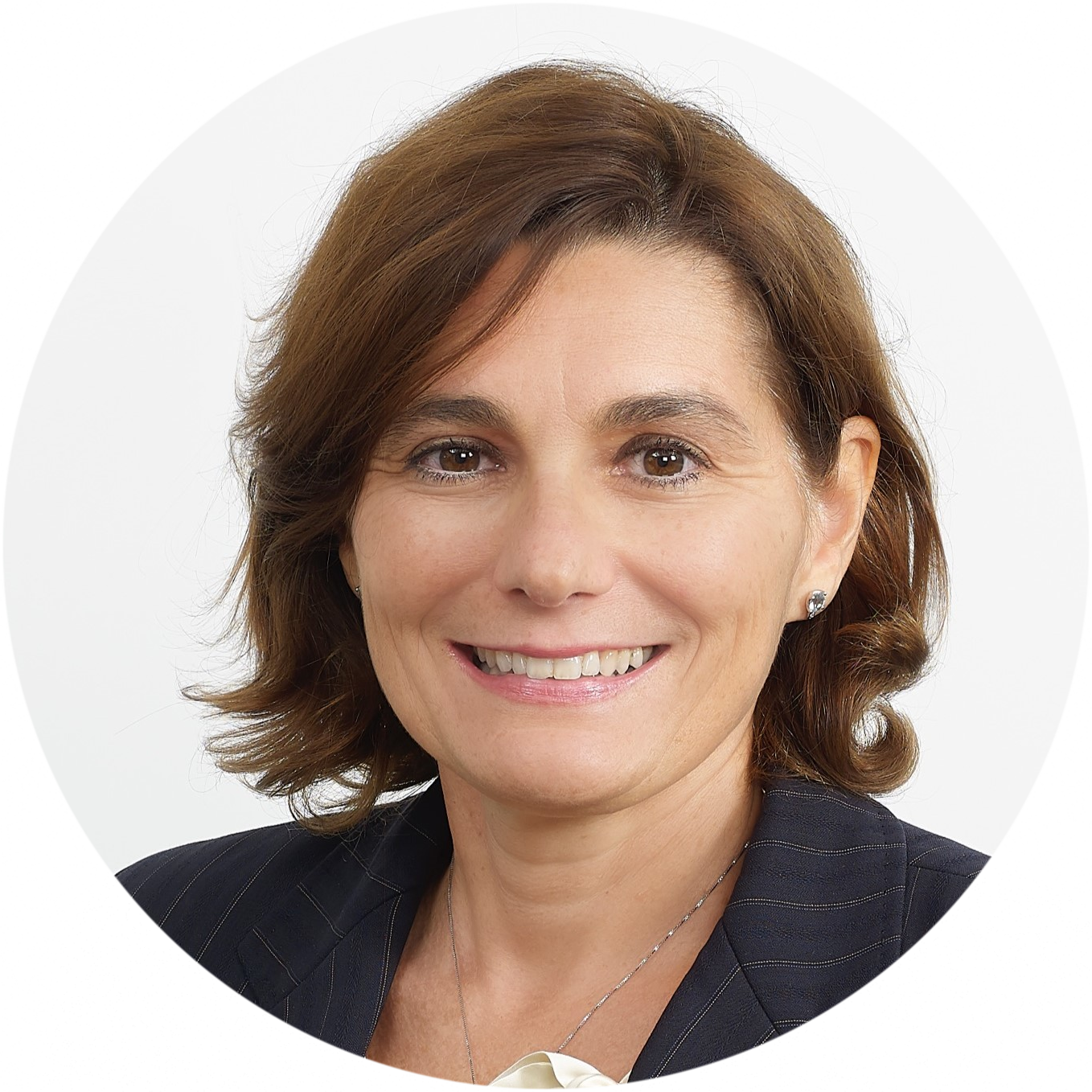 Maria Lombardo
Head of ESG Client Strategies EMEA
Invesco – London
Biography
Maria Lombardo is Head of ESG Client Strategies Emea at Invesco, a global asset manager company. In her role she leads Invesco's client solutions on ESG in EMEA that involves advisory, thought leadership and advocacy; she is leading Invesco's Climate change plans , including the development of climate change product solutions and the coordination of disclosure reports, such as CDP and TCFD. Maria has more than 25 years of experience, serving as a manager director in investment banking and equity capital markets. In recent years she followed her passion for sustainability and became an expert in responsible investing and sustainable finance. Maria is an advisor for the CFA UK Climate Change program and a Mentor for the Accelerator and Sustainability Hub at Cambridge University Institute for Sustainability Leadership.  
Maria holds the ESG CFA and a diploma in Responsible Investing at the Cambridge University Institute of Sustainability Leadership. Maria graduated in Economics of Financial Intermediaries from Bocconi University in Milan and holds a CEMS (Community of European Management School) MBA jointly awarded by UCLL University in Brussels and Bocconi University. She is fluent in English, French and Italian. She is a board of director at the London Women's Forum, an investor members organisation promoting women's careers in finance.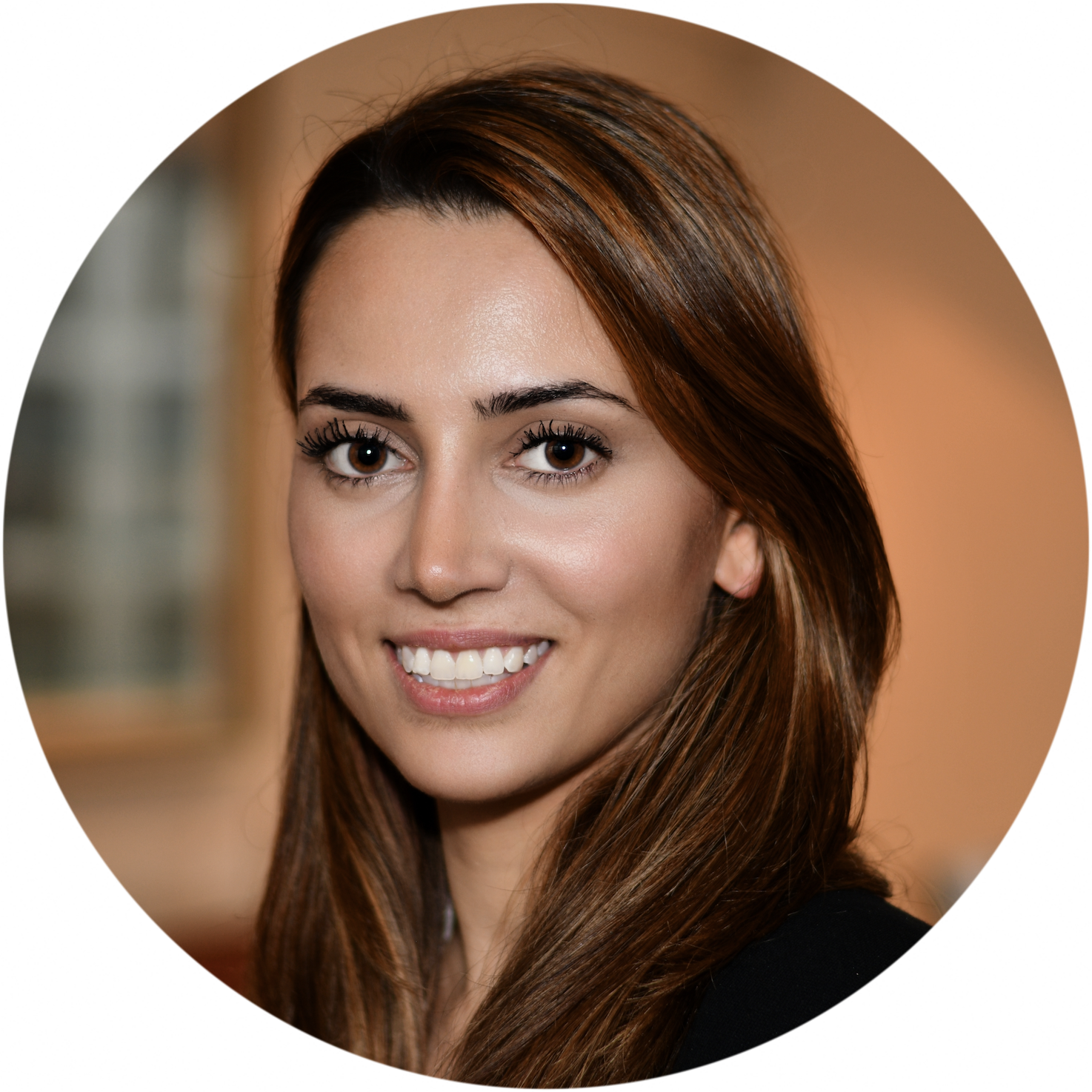 Zeynep Madeiros
Global Head of Middle Office & CSR Manager
Dalton Strategic Partnership LLP
Biography
Zeynep is the Global Head of Middle Office at Dalton Strategic Partnership LLP which she joined in 2017. At Dalton, Zeynep, focuses on day to day management of the Operations function with oversight of both Back and Middle Office and is also a member of the Firm's ESG Committee. Zeynep was previously at State Street Global Advisors managing a team of Portfolio Analysts providing support to the equity portfolios primarily within EMEA. Prior to that, she was Head of Operations at Frere Hall Capital Management LLP where she joined prior to launch. Prior to this, she worked within the operation teams at Red Kite Capital Management LLP and Blue Gold Capital Management LLP. 
Zeynep holds a BSci (Hons) in Mathematics and Management from University of Liverpool and is a Part-Qualified Accountant.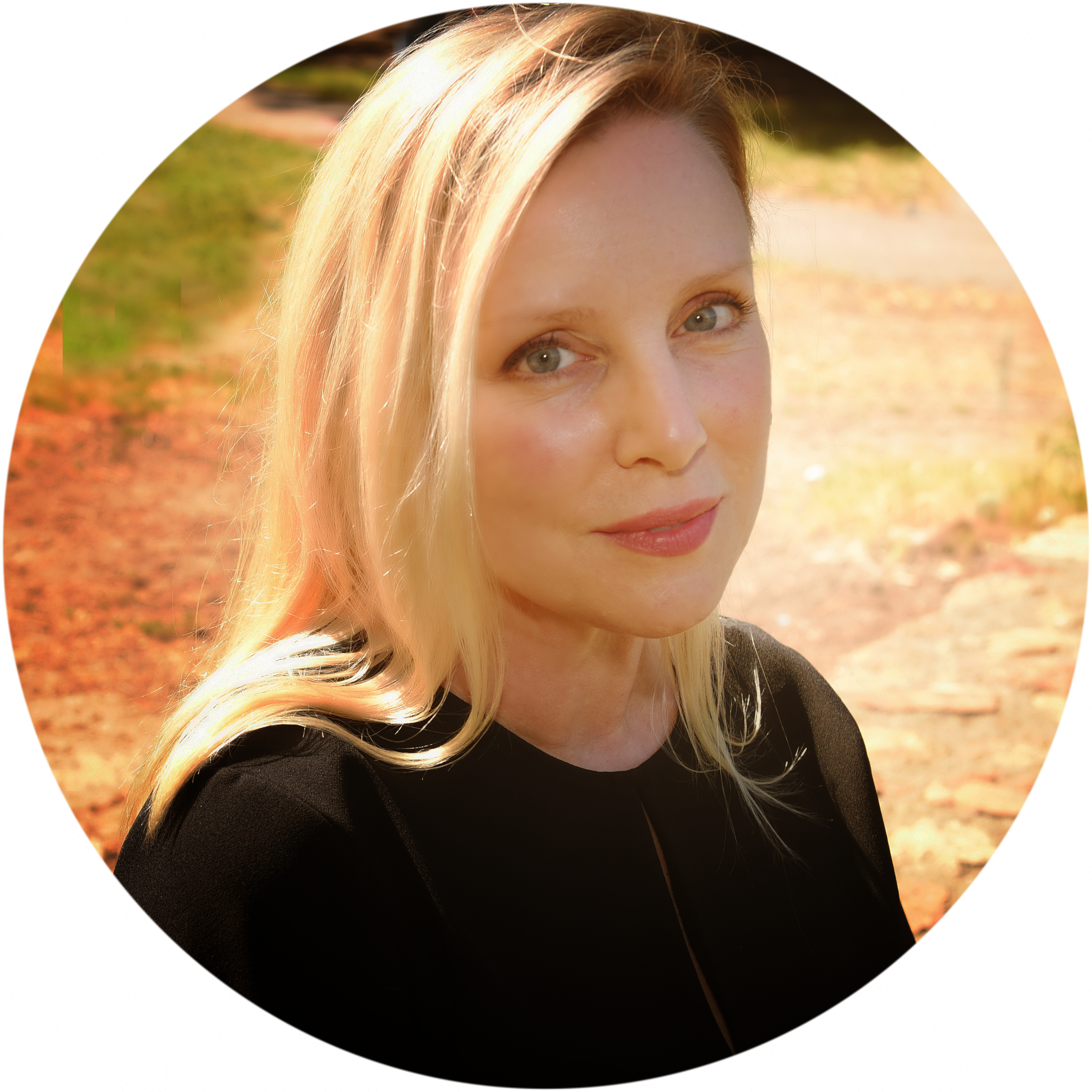 Kathryn McDonald
Co-Founder – Head of Investments and Sustainability
Radiant ESG
Biography
Kathryn McDonald is the co-founder of Radiant ESG, a consulting firm that advises on approaches to ESG investing and programs that promote diversity and inclusion with an emphasis on culture. Prior to this she was Head of Sustainable Investing at Rosenberg Equities, overseeing the integration of ESG information in Rosenberg's investment process and leading the firm's ESG and impact research effort.  Kathryn holds an undergraduate degree in Economics from Willamette University, and a Master of International Management from The American Graduate School of International Management. She is the founder of Aquanos Collective, a company dedicated to the exploration of innovation in water infrastructure and technology, and a member of the Board for the Responsible Investment Association of Australasia (RIAA).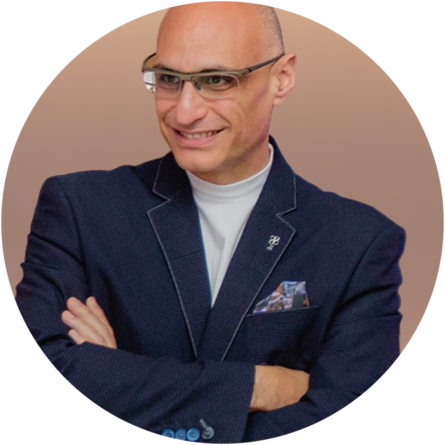 Hani Nabeel
Chief Behavioural Scientist
iPsychTec
Biography
Hani Nabeel is the Chief Behavioural Scientist at iPsychTec, a world leading People Analytics and behavioural science company. He is the architect and founder of the award winning and ground–breaking CultureScope behavioural analytics platform for scientifically measuring and embedding organisation's desired culture using predictive analytics and actionable insights.  
Hani has over 20 years of experience delivering Leadership & Talent Management Consulting services as well as quantitative behavioural research. Hani also has an MSc in Occupational Psychology, an MSc in Advanced Research Methods, a BSc in Physics and holds a commercial pilot license.  
Hani is a regular guest at organisational culture and data analytics events such as the Wharton and Tucana People Analytics conferences and a frequent contributor to the UK Finance Academy & Forums. Hani has written articles on culture in the Business Times, Executive Grapevine, Disrupt HR, HR Director and HR Zone. Hani is a lecturer and a talent development consultant for a number of corporate universities.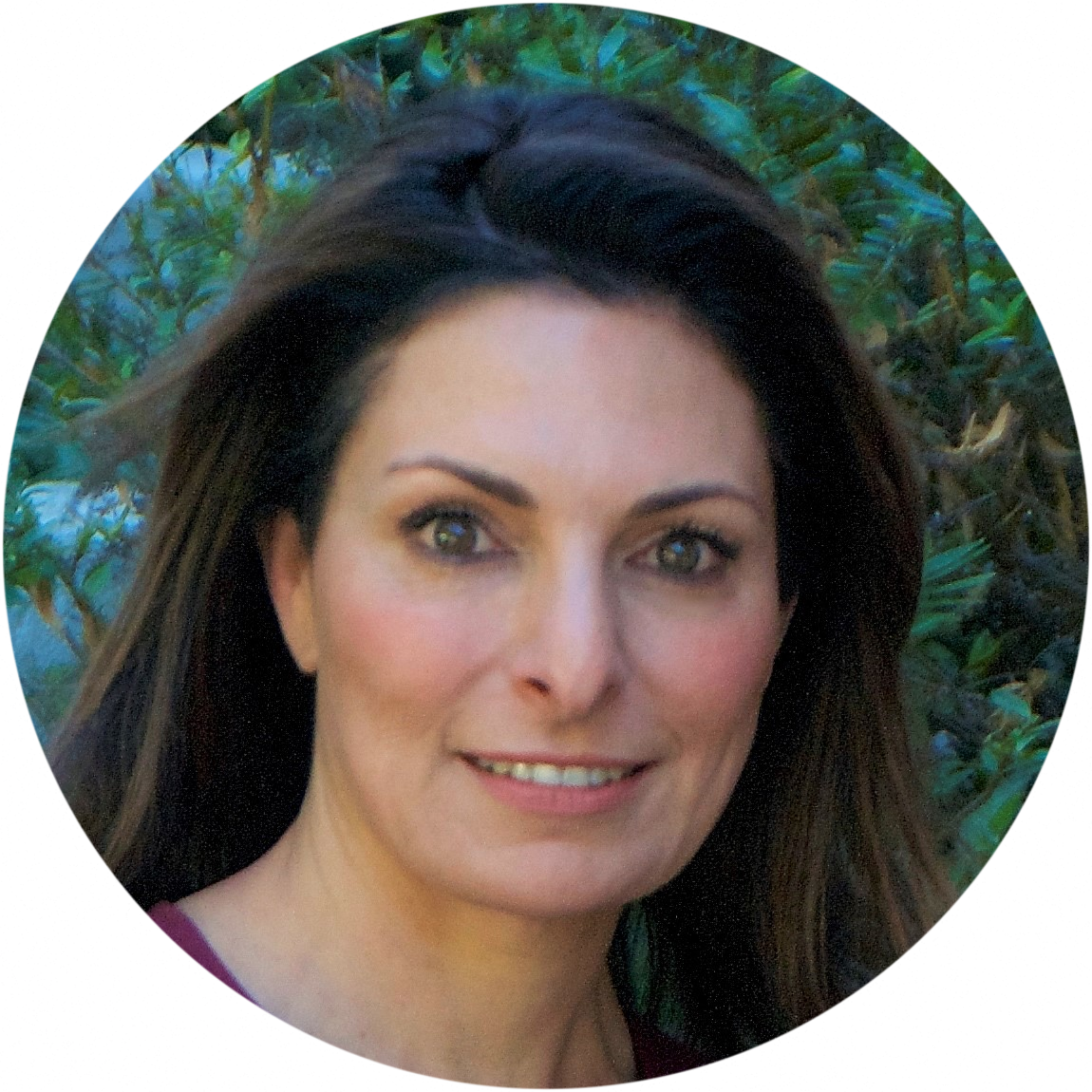 Heidi Ridley
Co-Founder and CEO
Radiant ESG
Biography
Heidi is the co-founder of Radiant ESG, a consulting firm that advises on approaches to ESG investing and programs that promote diversity and inclusion with an emphasis on culture. Most recently, she was the CEO of Rosenberg Equities.  Under her leadership, Rosenberg became the first fully ESG integrated quantitative manager. 
She is a diversity advocate, forwarding the dialogue through speaking engagements worldwide. She has a Bachelor's Degree in Economics from the University of California, Berkeley, a CFA charterholder, and a member of the Advisory Council for the Center for Equity Gender and Leadership at the HAAS School of Business.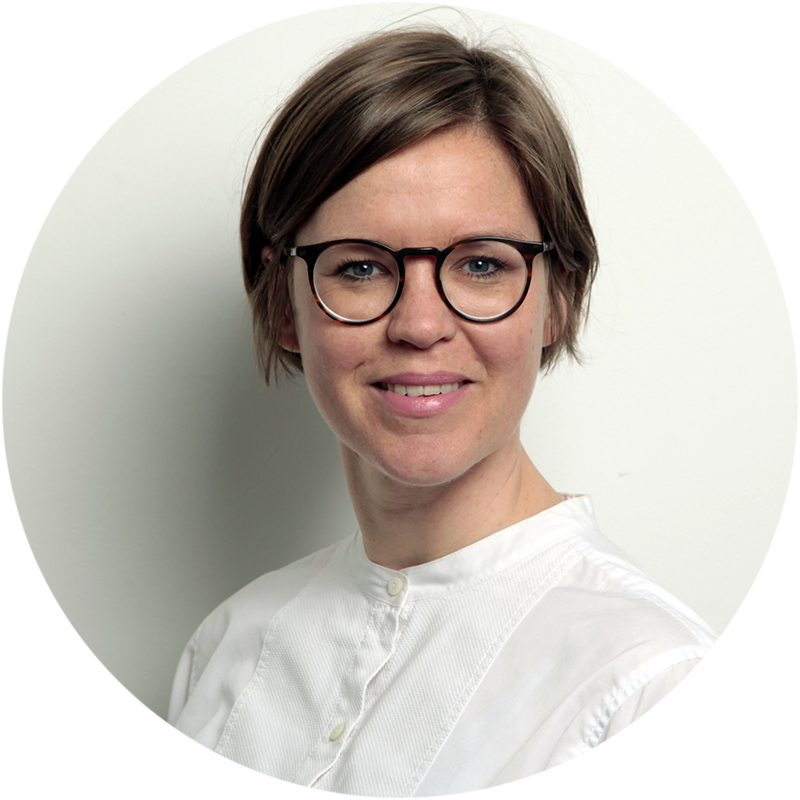 Nina Roth
Director – Responsible Investment
BMO Global Asset Management (EMEA)
Biography
Nina is a Director in BMO Global Asset Management's Responsible Investment team. She joined the firm in 2019. Nina focuses on ESG analysis and engagement for financials and oversees social engagement efforts. Before joining BMO GAM Nina worked at Germany's development agency (GIZ), engaging emerging markets financial institutions and their regulators on sustainable finance. Nina also worked for UBS's environmental and social risk team in Hong Kong, Zurich, and New York, as well as for Deutsche Bank in Frankfurt, where she established the bank's ESR framework. In 2014, Nina founded the Roundtable on Sustainable Palm Oil's financial institutions task force. Nina holds a Master's degree in political science.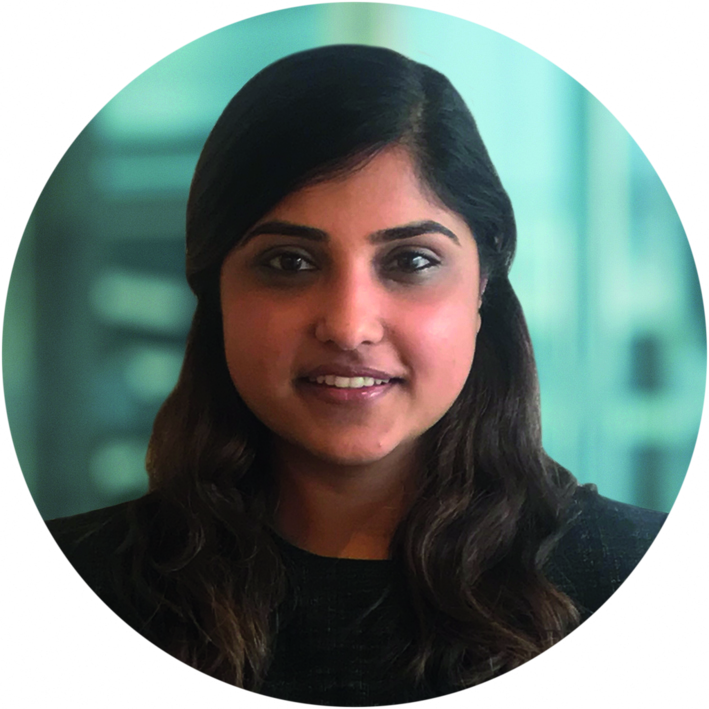 Sabahat Salahuddin
Director, EMEA Blackrock Investment Stewardship
Blackrock
Biography
Sabahat Salahuddin, Director, is a member of BlackRock's Investment Stewardship (BIS) team based in London.
She is responsible for engaging with portfolio companies in a number of EMEA markets on behalf of BlackRock's clients globally, with a focus on the financial services sector. The BIS team actively works with BlackRock's portfolio companies to promote corporate governance and business practices that are consistent with encouraging long-term value creation for shareholders in the company. The team also contributes to the integration of environmental, social and governance considerations into the investment process.
Sabahat previously worked as a business strategist for the BlackRock Investment Institute (BII) focusing on increasing connectivity and engagement amongst BLK's portfolio managers and contributing to the overall strategy of BII. The BII provides connectivity between the firm's portfolio managers, originates economic and markets research, develops investment views for clients, and publishes insights.
Prior to that, she was part of the Alpha Strategies Executive Team, based in London, responsible for developing and managing execution on strategic product and business initiatives across all areas of Alpha Strategies (Fundamental and Systematic Active Equity and Fixed Income).
Before joining BlackRock, Sabahat worked as a management consultant at McKinsey & Company in their London and Middle East Offices where she served clients across a diverse range of sectors in both strategy and implementation projects.
Sabahat serves on the Board of Trustees of Mayhew, an animal welfare charity working to improve life for dogs, cats and the people in our communities in London and internationally.
Sabahat earned an MSc (with Distinction) in Applied Mathematics at Imperial College London and a BSc (Hons.) with a double major in Accounting and Finance and Mathematics from the Lahore University of Management Sciences (Pakistan).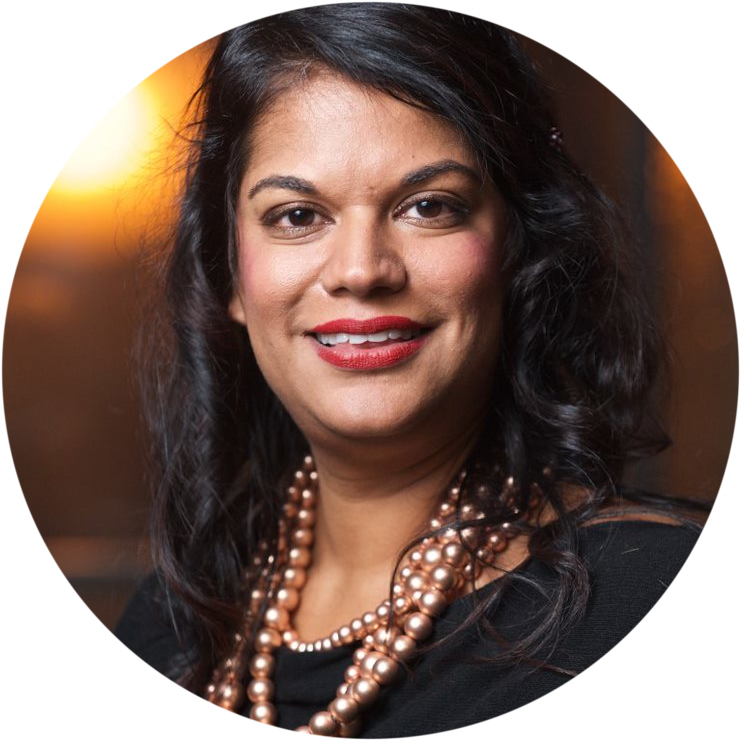 Bev Shah
Chief Executive
City Hive
Biography
Bev is the founder and Chief Executive of City Hive.  Frustrated by the lack of diversity within financial services, Shah founded the industry body, City Hive in 2016 to challenge the investment and asset management industry and be a force of positive change. A trailblazer, Shah is passionate about engaging with, educating, challenging and holding the sector accountable to become more diverse, equitable and inclusive.  Prior to founding City Hive, Bev founded the Multi Manager team at Aviva Investors. She has spent her investment career analysing fund managers in the asset management industry across all asset classes, conducting due diligence on 1000s of funds. This has given her a unique insight into the broader corporate culture of the investment management industry and catalysed her passion for holding firms to account for their ESG responsibilities.  
A champion for greater diversity and inclusion, Shah collaborates regularly with the Diversity Project and has been appointed to the Court of the Guild of Investment Managers, Last year she was awarded Freedom to the City of London and recognised for her contribution to the Industry at the Women in Investment Awards.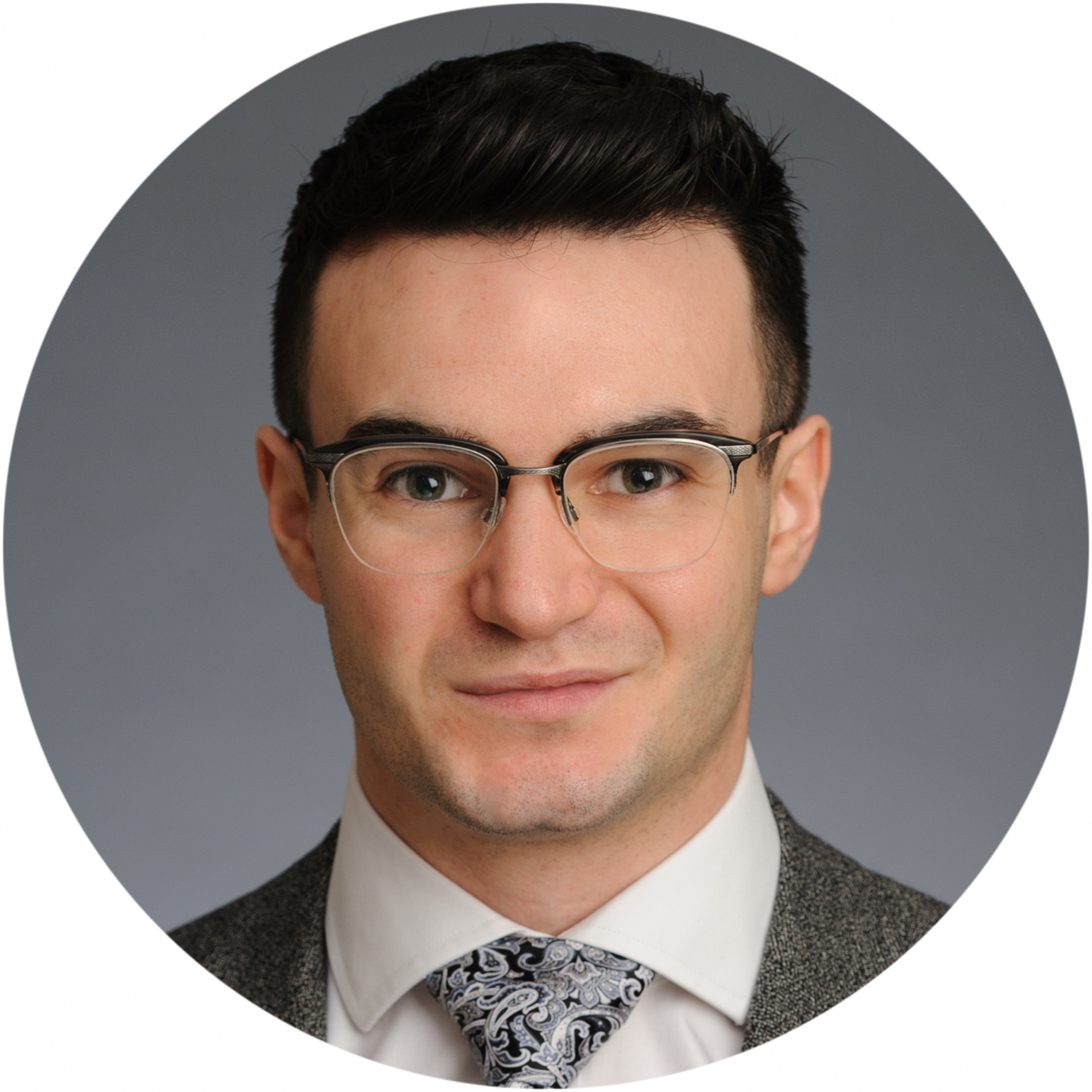 Oli Shakir-Khalil
Investment Director, Emerging Market Debt
Fidelity International
Biography
Oli Shakir-Khalil is an Investment Director at Fidelity International covering Emerging Market Debt and Money Market strategies. Prior to joining Fidelity, Oli spent three years at Goldman Sachs Asset Management working as a Fixed Income Product Manager supporting the Emerging Market Debt business. Oli graduated from Trinity College, University of Cambridge with an MA (Hons.) degree in Classics and is a CFA charterholder. 
Oli is passionate about Diversity & Inclusion in the workplace, specialising particularly in Mental Health issues and LGBT+ inclusion. He is a trained Mental Health First Aider and instructor, responsible for providing support on wellbeing topics and training others around the organisation in Mental Health First Aid. He also founded Fidelity's LGBT+ network and is now responsible for Fidelity's Global LGBT+ Ally programme.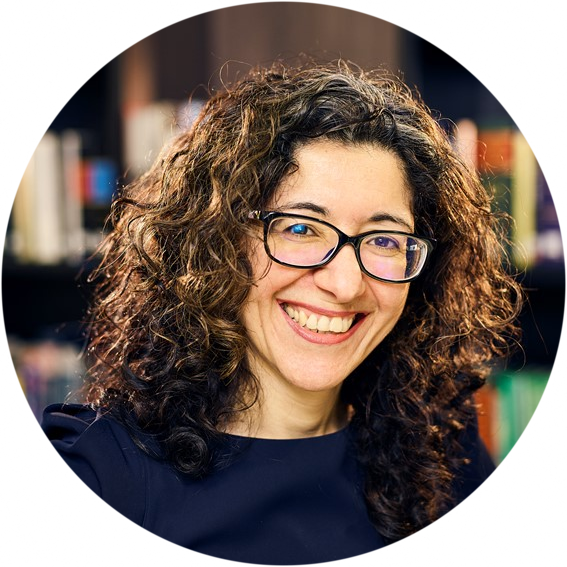 Tali Shlomo
Human Resource Director and D&I Leader
Biography
An internationally recognised HR Director, Diversity & Inclusion (D&I) and Wellbeing thought leader whose achievements were recognised in the 2020 Insurance Business Global 100 influential people for creating inclusive workplace cultures. Winner of "Ambassador of the year' 2020 Women in Finance Awards. Highly Commended for Diversity Champion of the Year 2020 – Financial Adviser Diversity in Finance Awards. 
Tali is a member of the advisory board for several diversity and inclusion organisations ranging from age diversity and mental health.  
An acknowledged D&I specialist who has sat on several insurance and financial services market led diversity, inclusion and wellbeing advisory groups and committees', a regular spokesperson at events and panel sessions. Adviser to CEO and Board, leading organisational design requirements to ensure profitable and strategic business targets are met. Led a multi-discipline HR function including organisational design, reward, learning & development, employee relations, engagement and culture. Successful track record in business and cultural transformation having set up global operations across AsiaPac, South Asia and Middle East ensuring operational and cultural alignment through a cohesive people strategy. Creates a progressive, agile and commercial people strategy to ensure an enriched, inclusive culture. 
An acknowledged D&I specialist who has sat on several insurance and financial services market led diversity, inclusion and wellbeing advisory groups and committees', a regular spokesperson at events and panel sessions.  Regularly quoted in the trade press on progressive HR strategies, D&I, wellbeing and talent.  Tali is also a judge on several market awards from Chartered Institute Personnel and Development (CIPD), Insurance D&I, Business Culture and Mental Health and Wellbeing.
A successful career coach supporting people to achieve breakthroughs as we work in partnership to unlock their potential and talent. Passionate to support people in their career journey or to unlock their talent and potential through one to one coaching, group training or group coaching. A successful career coach supporting people to achieve breakthroughs as we work in partnership to unlock their potential and talent.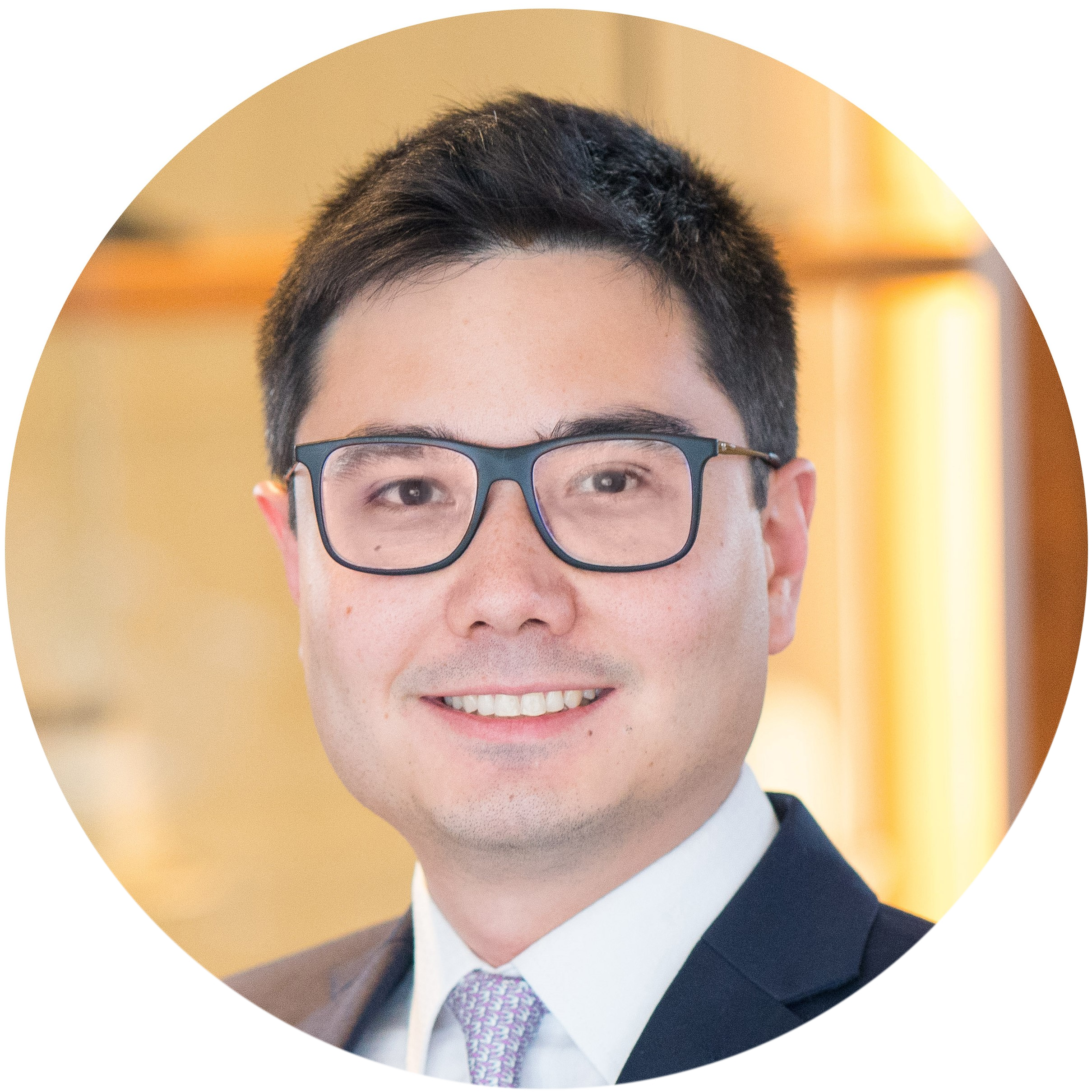 Paul Sinthunont
Senior Analyst
Aite Group
Biography
Paul Sinthunont is a senior analyst at Aite Group, specializing in buy-side research. He covers buy-side trends in technology, operations, and regulation. His core focus is on portfolio management systems, risk management, performance attribution and measurement, Environmental Social and Governance (ESG), investment accounting, and client reporting. 
Before joining Aite Group, Mr. Sinthunont was a research consultant at CoreData Research, where he led the research efforts covering trends in both intermediary and institutional investor channels. This included producing market insight studies, white papers, and thought leadership for both asset managers and asset servicers such as State Street, Invesco, Natixis Investment Management, Janus Henderson, and Vanguard. Topics covered included portfolio strategy, client engagement, manager selection, ESG integration, alternative investing, and factor investing. 
Mr. Sinthunont holds a B.A. in Politics, Philosophy and Economics from the University of Manchester, an M.Sc in Economics from the University of Warwick, and an M.Sc in Public Policy from University College London. He has completed Level III of the Chartered Financial Analyst program. He is fluent in both English and Thai.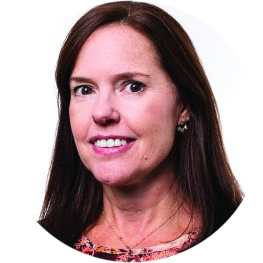 Liz Skinner
Special Projects Editor
Investment News
Biography
Liz Skinner is Special Projects Editor for InvestmentNews and Editor of ESG Clarity US. She has been a financial reporter and editor at InvestmentNews for 10 years. Liz joined InvestmentNews after five years as a reporter for Bloomberg News, where she covered the Securities and Exchange Commission, the Federal Energy Regulatory Commission and other business news out of the nation's capital. Off the clock, she's raising two fearless girls and enjoys running, ice-skating and traveling to as many cities and beaches as possible. She has an MA in Environmental Resource Policy from George Washington University and you can connect with her on Twitter @SkinnerLiz.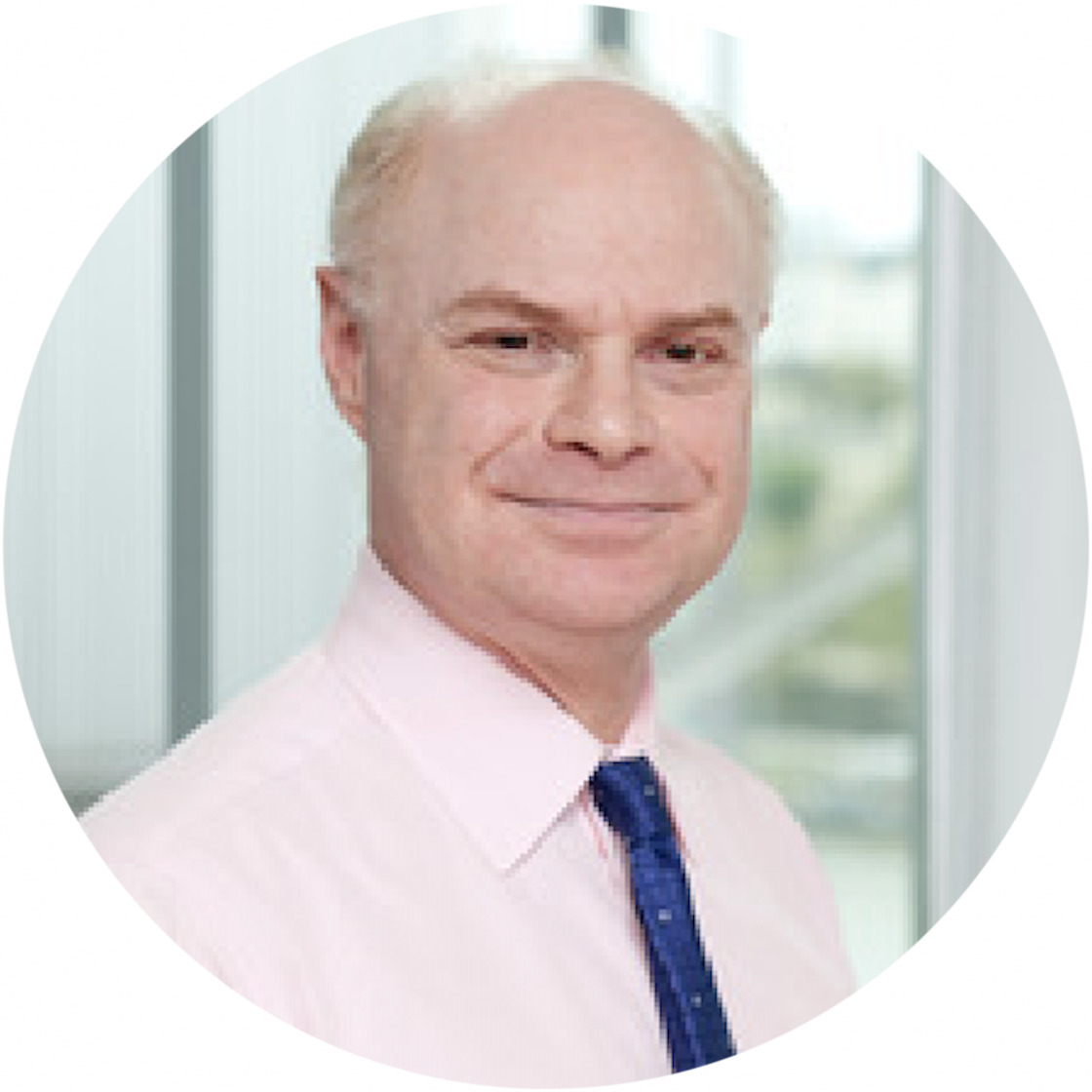 Jon Terry
Experienced Business Advisor on People Challenges
Biography
Following a 33 year career at PwC, Jon retired in June 2020 and now is a business advisor on people issues, supporting organisations who are driving positive change. His roles include being a member of Diversity in Hospitality, Travel and Leisure's (WiHTL) Advisory Board, a member of Diversity Project's Advisory Council, a member of the Advisory Board of Money A&E and mentors a number talented individuals from all backgrounds, including supporting UpReach. 
 
At PwC, for his last decade Jon was the Global Financial Services People Leader and a member of the Global Financial Services Leadership Team, with responsibility for the network's strategic people issues, including a focus on creating a more diverse senior leadership. He also led PwC's UK Diversity and Inclusion consulting practice, supporting organisations across all sectors on their diversity and inclusion challenges.  
 
Jon has led the research and launch of numerous reports on diversity and inclusion, including within the investment management, hospitality and leisure, travel, food and grocery sectors as well as on issues facing LGBT+ talent. Jon is a passionate ally for equality and a frequent public speaker and contributor to the media and honoured to have been named one of Outstanding's Top 50 Ally Executives in 2019.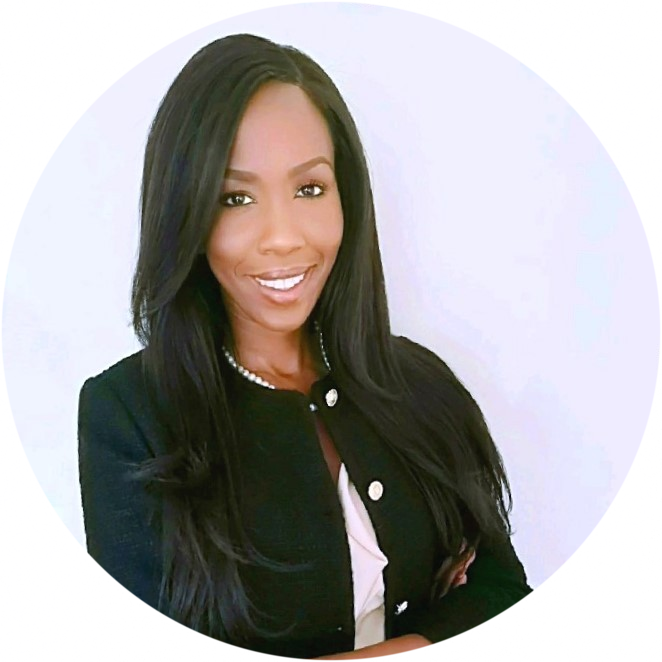 Ines Uwiteto
Private Client Manager
Seven Investment Management LLP
Biography
Ines joined 7IM in 2019 from HSBC Global Asset Management where she was a Senior Investment Specialist looking after high net worth discretionary clients. 
 
Ines holds the Private Client Investment Advice and Management qualification, Investment Management Certificate and is a member of the Chartered Institute of Securities and Investment. Ines also volunteers with charities supporting education and female entrepreneurship in developing countries.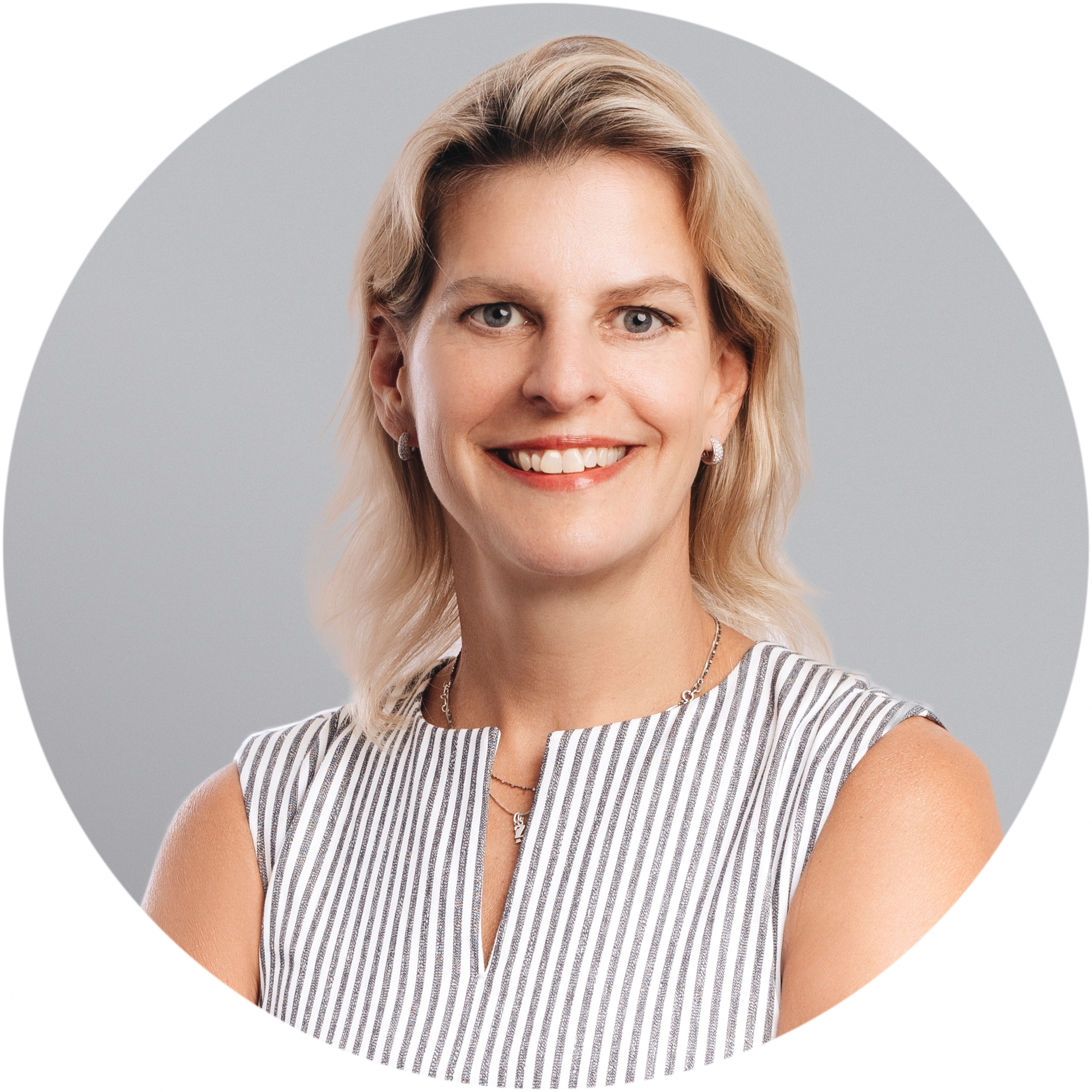 Cara Williams
Global Segment Leader: Family Offices, Financial Intermediaries & Multinational Clients-Wealth
Mercer
Biography
Cara Williams, Senior Partner, is Global Leader for Financial Intermediaries and Family Offices. Located in London, Cara develops and drives the strategy for Mercer's work with financial intermediaries, wealth management firms and family offices globally.
She ensures clients' needs are appropriately met with a wide array of solutions from market insights, manager research, asset allocation to deal sourcing and establishment of investment platforms and solutions. Cara presents regularly on global investment trends in wealth management as well as on Mercer's When Women Thrive platform for Financial Services. With over 24 years of experience in the pensions and investment industry, Cara began at Mercer's investment consulting business as Global COO in April 2005.
Before joining Mercer in the UK, Cara held roles in New York with Merrill Lynch Investment Management, and also for the French bank, CDC, where she oversaw European sales for their Investment Management group. Cara began her career in finance as a financial advisor with Merrill Lynch in New York. Prior to working in the investment industry, she was responsible for budgets and logistics for US Army and NATO MWR deployments. Cara is also an active mentor for external programs supporting and promoting women in their careers. Cara graduated from the University of Michigan, Ann Arbor with a BA, and from The University of Hartford with an MBA in Finance.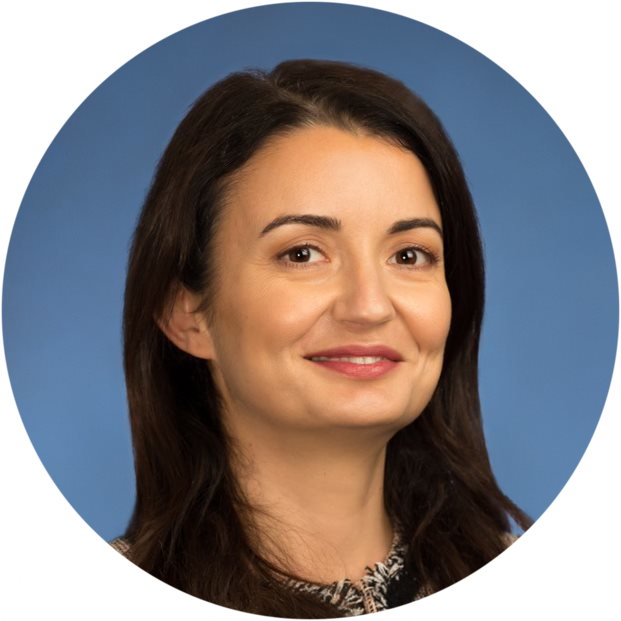 Basak Yavuz
Fund Manager, Emerging Markets Equities
Goldman Sachs Asset Management LP
Biography
Basak joined Goldman Sachs in 2011. She is co-head of Emerging Markets Equities and a portfolio manager for the Emerging Markets Equity Fund. Prior to that, she was head of Latin America and EMEA Equities with primary research responsibility for the consumer and energy sectors.  
Before joining Goldman Sachs, Basak worked at HSBC Asset Management as a portfolio manager for frontier markets, covering Asia and Eastern Europe. Earlier in her career, she was a research analyst at Alliance Bernstein. 
Basak earned BA (Hons) in Economics and BA (Hons) Management degrees from Bosphorus University in Turkey.