THE JUDGING PANEL
The full judging panel for the 2019 Awards 
Lilian Quah, Head of Quantative Research, Portfolio Manager, Epoch Investment Partners
Maria Ma, Head of Fixed Income & International Equity Manager, Lincoln Financial Group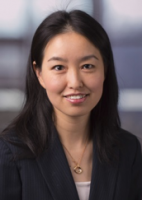 Maria Ma, CFA, is a Portfolio Manager, Assistant Vice President, and Team Lead for Fixed Income and International Equity strategies within Lincoln Investment Advisor. Ms. Ma joined Lincoln Financial Group in June 2015, and is a member of the Investment Committee, Asset Allocation Committee, Derivatives Committee, Pricing & Valuation Committee, among others.
Ms. Ma has 18 years of asset management and investment experience. Prior to joining Lincoln in June 2015, Ms. Ma spent nine years with SEI Investments as Senior Investment Analyst, responsible for manager selection, manager oversight, and multi-manager portfolio construction on U.S. investment grade fixed income funds.
Prior to SEI Investments, Ms. Ma was Analyst at BlackRock where she performed investment reporting, performance measurement, and performance attribution for insurance client portfolios.
Ms. Ma received her Master of Science Degree in Finance from Boston College. She holds a Chartered Financial Analyst (CFA) designation and is a member of the CFA Society of Philadelphia. Ms. Ma is a program committee member of Women in Investing Network of Philadelphia (WIN).
Riti Samantha, Head of Systematic Fixed Income and Currency Strategy, GMO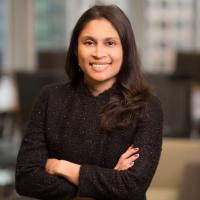 Dr. Samanta is the head of systematic fixed income strategy at GMO. She is responsible for the design and development of systematic strategies and solutions combining new strategies and existing capabilities. She represents GMO's fixed income capabilities to institutional clients and consultants globally and is engaged in building the scope and depth of the fixed income suite at GMO. Prior to joining in 2018, she was the global head of systematic fixed income and a senior portfolio manager at State Street Global Advisors (SSGA). Previously at SSGA she designed strategies and managed portfolios in active emerging markets debt and currencies and in investment grade and high yield factor based credit strategies. She developed and led the growth of the smart beta fixed income research and portfolio management area at SSGA.
Dr. Samanta has published in peer reviewed journals in the areas of factor based fixed income, and on statistical topics related to extreme value theory and multi variate correlation modeling. She is a regular speaker at industry conferences and events. Her research area is in systematic fixed income and its connection to other asset classes in multi sector investment applications. She has a BA in Economics and Mathematics from Reed College. She earned her MSc in Mathematical finance and PhD in International Economics and Finance from Brandeis University.
Rosanna Pezzo-Brizio, Director, Investment Consulting Group, New York Life Investments
Ross Ellis, VP, Marketing and Thought Leadership, SEI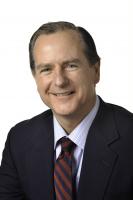 Ross Ellis oversees a team that is responsible for all marketing activities in support of SEI's Wealth Management Services which provides asset and wealth managers globally with advanced operating platforms that include best-of-breed infrastructure, technology and processing services combined with business process and market expertise. Ross is also responsible for leading the division's thought leadership program, the SEI Knowledge Partnership, which analyzes, develops and communicates SEI's perspective and insights on market trends affecting the traditional and alternative investments industry at large.
Ross has worked at SEI for twenty years in a variety of roles including as the Managing Director of the Global Fund Services Product Group and as the Vice President of Strategic Product Development and Marketing. Prior to SEI, Ross worked at several asset management firms including Everest Capital, Nicholas-Applegate Capital Management and BankAmerica Funds Management.
A dual citizen of the United States and United Kingdom, Ross received his MBA from the University of California, Berkeley and his Bachelor's in Managerial Economics from the University of California, Davis.
Tiffany McGhee, Partner, Head of Institutional Investment Services and Alternative Investments, Momentum