AN INTERVIEW WITH MARIE FROMAGET, ESG ANALYST, AXA INVESTMENT MANAGERS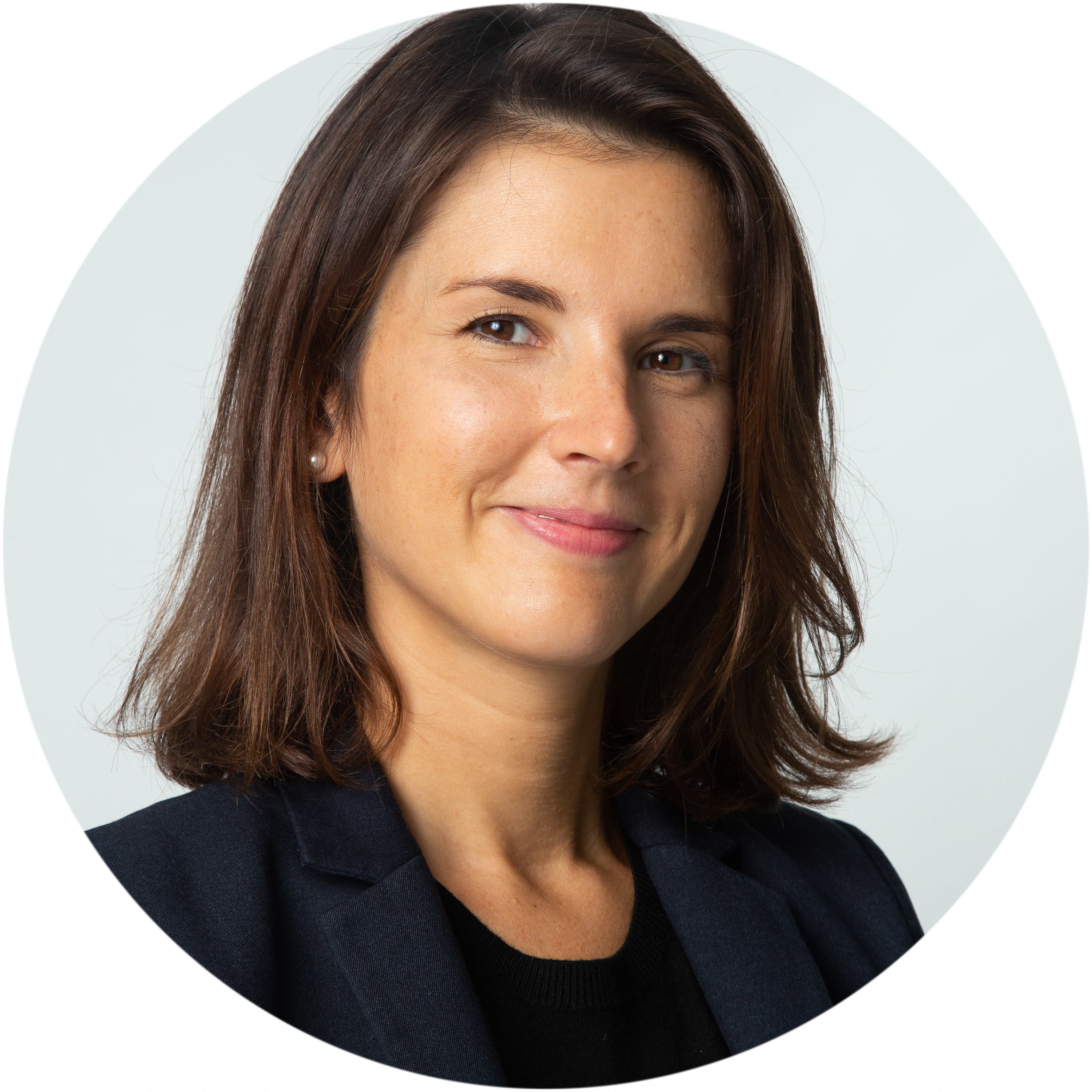 Marie Fromaget
ESG Analyst
AXA Investment Managers
"In my opinion, if the top management is not incentivised to drive more diversity among its employees, women empowerment will only make slow progress.

We need clear engagement and communication from the top about why diversity is important and why this is going to be one of the company's objectives, alongside financial incentives."
WIAM: What have been your biggest professional challenges over the last 9 months?
The biggest challenge for me was during Autumn last year and having to adapt to working from home for an indefinite period of time whilst maintaining team cohesion and fluidity of communication. IT systems have allowed us to continue communicating and interacting, however I have started to miss the human touch we used to have in the office.
WIAM: Who have been your most influential D&I champions throughout your career?
I have been greatly inspired by my two managers at AXA IM, both men, both non-French. Women often put themselves in a corner and suffer from imposture syndrome. Most of the time, women don't recognise their skills as easily as men do, which can stall a career. My managers were aware of this mental and behavioural barrier and have been pushing me to go out of my comfort zone where I have been able to gain confidence and grow. Their trust, vision and inclusive management style has been decisive in my career development.
WIAM: How will the asset management landscape change in the next 2-3 years?
Asset managers recognise the importance of diversity, both within their investments and business operations. Some mandatory disclosures – such as the gender pay gap in the UK – makes them more accountable and, as a result, they become more transparent in their diversity trajectory. The gender pay gap in the UK, for example, can be used internally to brainstorm thoughts on what is happening in other jurisdictions where a similar regulation may emerge and take immediate action.  In parallel, an increasing number of investors are involved in coalition groups that engage with companies on the thematic of diversity (e.g. 30% Club Investor Groups). This involvement necessarily calls for an internal review about their own gender diversity performance.
Having said that, we should acknowledge that the asset management industry has been a traditionally male-dominated industry, with men being overly represented in managerial/decision-making positions. It will take some time to rebalance the gender mix but my feeling is that most asset managers have started to develop internal action plans to fluidify promotion of women to higher positions. Changing the trajectory is not easy by any means. It first and foremost calls for a cultural shift, which is only made possible if there is a clear support from top management. Another key challenge for the industry will be to go beyond gender diversity to tackle other kinds of diversity (i.e. ethnicity and race, disability, social mobility, sexual orientation etc.).
WIAM: What are the best ways to empower females in a male dominated industry?
In my opinion, if the top management is not incentivised to drive more diversity among its employees, women empowerment will only make slow progress. We need clear engagement and communication from the top about why diversity is important and why this is going to be one of the company's objectives, alongside financial incentives. Then we can expect these objectives to be cascaded to managers and things can only get better. Once again, this is a delicate corporate communication exercise, because we need men's adhesion to the project. There needs to be a clear understanding from the whole employee base that diversity will benefit everyone, not only women. Besides adhesion from top management, several routes can be explored: develop women leadership programs; diversity hiring principles; cross-mentoring (men/women) etc. Also, as gender equality works both ways, companies should make sure men are as encouraged as women to take time for personal reasons if they wish to. The need to erase gender stereotypes (e.g. women as the caregivers; men as the breadwinners) is crucial for female economic empowerment.
WIAM: And finally, what is your golden nugget of advice for future leaders in asset management?
I would encourage them to know the composition of their employees and support diversity of perspective. Research has proven the link between diversity and financial performance. Diversity of perspective avoids the so-called group-think and can trigger interesting debates at decision-making levels. Getting leaders to understand the make-up of their workforce will be the starting point to see if a select group of people are over-represented and others remain under-represented. It will also give a clear picture of potential bottlenecks in promotion for underrepresented groups. They can then deploy efficient and targeted strategies aimed at recruiting, retaining and promoting more diverse talent. All in all, these new human resources strategies aimed at consolidating diversity and inclusion within the workplace will bring financial value and constitute an attractive factor for prospective talent. 
You can hear more from Marie at the Women Asset Management Virtual Summit on 23rd February 2021. You can view the full agenda and register for your free place here.