SEVEN MARKERS OF A D&I FRIENDLY CULTURE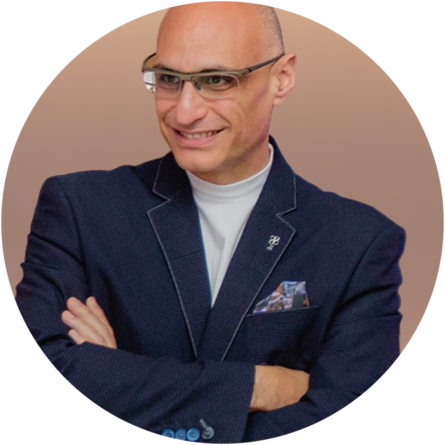 Hani Nabeel
Chief Behavioural Scientist 
iPsychTec
"Stating a commitment to D&I is one thing.

Getting value from D&I is clearly another."
How do you know if the culture of your organisation is D&I friendly? Work by colleagues at iPsychTec with over 60 public and private sector organisations points to seven attributes or markers of a D&I friendly culture:  
Shared obligations are clear – goals are set and agreed within the organisation and with external stakeholders in a spirit of partnership and through alliances
Decision making is a cascade not a directive – they are effective at delegating decisions to lower levels within the organisation and provide supportive guidance on how those lower down should exercise judgment
The rules for dealing with differences are clear – employees are encouraged to resolve issues based on clear expectations for interpersonal behaviour and mutual obligations
They want to know what employees really think and feel – employees are encouraged to share and express their opinions and concerns
Accountability is based on contribution made – people are valued for the contribution they make irrespective of the status they hold in the organisation
Teamwork is valued as much as individual contributions – managers recognise that goals are achieved through collaborative effort
They ask the question "How are people growing through the work they do?" – employee growth through their jobs and their work is actively recognised in reward and in career progression
How do these markers tell you whether your organisation's culture is D&I friendly? To get to a meaningful answer to that question, those markers need to be explored through two lenses:
The place and whether employees see the workplace as encouraging or discouraging behaviours aligned with D&I objectives
The people and whether employees, and especially those who hold leadership positions, have what it takes to walk the D&I talk
Getting under "the skin" of D&I metrics
Let's take a case in point and an organisation that had invested substantially in D&I but was seeing evidence that this investment was not having the impact expected. This organisation used the seven markers to get to a clearer understanding of where they needed to focus to strengthen D&I in their organisation.
How did they do that? Well, and here is where the two lenses come into play, segmenting the data by gender showed little difference between male and female employees in the capacity to walk the D&I talk. The issue wasn't with the potential of the people to embrace D&I. The difference, and most significantly for customer facing staff, was in the place with female staff reporting a much lower opportunity to express their opinions and with ethnic groups reporting a significantly lower opportunity to grow and progress in the organisation.
Armed with these insights, the organisation ran a series of workshops to get under the skin of the data and those workshops led to two targeted D&I interventions:
HR was charged with monitoring and sustaining efforts to demonstrate the organisation's commitment to fairness and inclusion of its female employees (i.e. encouraging employee voice)
A new programme was initiated for employee personal development to demonstrate a more inclusive and fairer commitment to future talent irrespective of ethnicity (this programme also included greater access to external programmes)
While these interventions were targeted at strengthening D&I, you have to wonder how positive and consistent the customer experience was like given that the strongest misalignment with D&I lay with customer facing staff.   Here, then, is a case where getting under the skin of D&I issues also makes good business sense in addressing internal issues that ultimately impact on the organisation's customers.
A final thought on the business case for D&I
Stating a commitment to D&I is one thing. Getting value from D&I is clearly another. Yet, here lies an opportunity for organisations and for the analytics community. Identifying and addressing barriers to D&I should also be about removing barriers to developing human capital, building employee commitment and, ultimately, barriers to achieving strategic goals.
Peter Drucker the management guru is quoted as saying that culture eats strategy for breakfast (and for lunch and dinner too). If that's true, then the failure to gain real traction and tangible benefits from D&I programmes probably points to underlying issues of organisational culture. Addressing these not only helps to build the foundation for successful D&I programmes. They also point to where the aims and objectives of the organisation are misaligned with the day-to-day behaviour of employees.
And, from that perspective, getting under the skin of D&I and understanding whether an organisation's culture is D&I friendly makes for very good business sense.
You can hear more from Hani at the Women Asset Management Virtual Summit on 23rd February 2021. You can view the full agenda and register for your free place here.
About the author
Hani Nabeel is the Chief Behavioural Scientist at iPsychTec, a world leading People Analytics and behavioural science company. He is the architect and founder of the award winning and ground-breaking CultureScope behavioural analytics platform for scientifically measuring and embedding organisation's desired culture using predictive analytics and actionable insights.
Hani's work combines the best elements of scientific and applied research with a focus on Organisational Culture by providing ground-breaking diagnostics, delivering advanced predictive analytics and producing actionable business insights to help organisations achieve sustainable competitive advantage. In 2017, CultureScope was awarded the Wharton People Analytics Award for the CultureScope solution, the only non-US company to ever receive this award. Hani recently deployed behavioural analytics as the first line of defence for financial crime for a global bank across 71 countries.
Hani has over 20 years of experience delivering Leadership & Talent Management Consulting services as well as quantitative behavioural research. Hani also has an MSc in Occupational Psychology, an MSc in Advanced Research Methods and holds a commercial pilot license.
Hani is a regular guest at organisational culture and data analytics events such as the Wharton and Tucana People Analytics conferences. Hani is also a frequent contributor to the UK Finance Academy & Forums and has written articles on culture in the Business Times, Executive Grapevine, Disrupt HR, HR Director and HR Zone. Hani is a lecturer and a talent development consultant for a number of corporate universities.