AN INTERVIEW WITH LAURA CURTIS, HEAD OF MARKETING, EUROPE, VANGUARD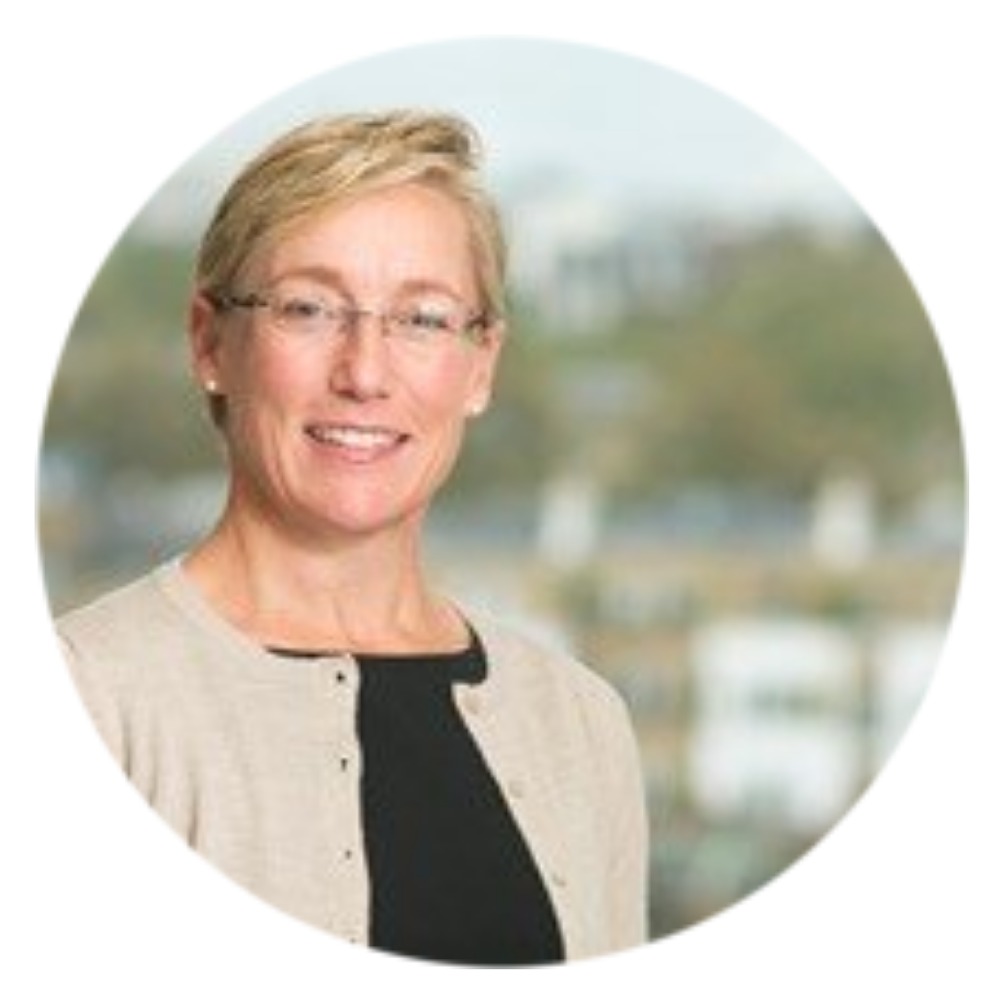 Laura Curtis
Head of Marketing, Europe
Vanguard
"

Network and b

uild for yourself what I call a 'Personal Board of Directors' (which you do through networking!)"
WIAM: What have been your biggest professional challenges over the last 9 months?
I am very fortunate in that I work for a company that values its clients and crew (that's what we call our employees) above all. The pandemic has brought out the best in all of us. Everyone has pulled together to be supportive of each other's personal circumstances in this work-from-home environment, so that we continue to deliver value to investors in an uncompromising way. Against this backdrop, the biggest challenge is countering the heightened compulsion we all seem to have (myself included), to be online more than ever. We consistently message to crew the need to take breaks, log off at a decent hour and take time off. So empowering and trusting crew to self-calibrate to avoid burn out is a priority.
WIAM: Who have been your most influential D&I champions throughout your career?
While history and current affairs provide a variety of role models and champions (for example, I'm a big fan of Condoleezza Rice, former US Secretary of State under President Bush), I glean the most from the colleagues whose stories are a source of inspiration and learning.  D&I isn't just about striking gender balance or improving minority representation in the workplace, it's about creating a work environment where accepting and being accepted is the norm.  At it's core are the principles of trust and psychological safety where differences of opinion are welcome and expressing them doesn't require an act of courage.
WIAM: How will the asset management landscape change in the next 2-3 years?
In looking forward, it's interesting first to look back. Reflecting on the last 20 years, we saw the introduction of liquid alternatives from active managers and the rise of indexing, continuous fee compression across both active and passive management, ongoing consolidation, and branding started to become part of the conversation. Going forward, less price dispersion means that asset managers will be under even greater pressure to differentiate themselves – in both their products and services – and branding will be key. This is a good thing for both individual and professional investors as the onus is on asset managers to be able to demonstrate value. Whatever the brand promise, superior client service will be an imperative. As a result, many asset managers will likely begin investing in technology that enhances the client experience – increasing digitization, improving user journeys and content delivery – if they haven't already. Because of this, it feels like we are at an inflection point with marketing and content and brand, supported by technology for sophisticated delivery oriented around client needs and preferences, all playing a more important role than ever before.
WIAM: What are the best ways to empower females in a male dominated industry?
I love a good quote and one of my favorites is 'authority flows to the one who knows'. While in general I think this plays out, sometimes people with expertise who perform with excellence aren't recognized as they should be, and that can create a very UNempowering dynamic. To counter that I'd suggest women speak up, or to borrow from Sheryl Sandberg, 'lean in'. Don't be shy about sharing your aspirations, asking for help, or actively discussing your career development even if the path ahead isn't clear to you. Remember, your peers and managers aren't mind readers. How can they be expected to help you grow and develop if they don't know what you want? If I recall the book accurately, Sheryl asserts that men do this more naturally than women. I saw this play out not long ago when I took over a team. Within a few weeks in my new role, a handful of men, representing 10% of the team, asked for time in my diary to talk about their careers. Notably, there were less men in the team than women, so this number represented a full 25% of the male population. I didn't feel these men were being pushy or aggressive. In fact, it was helpful to know what was on their minds. Then, over the next few months, I got to know everyone on the team and of course met several women with clear aspirations and ambition, not unlike the men who approached me. But not a single one of them felt it was appropriate to proactively meet with me and instead were happy for me to discover them.
And borrowing again from Sheryl's book, don't give up your seat at the table when you've earned it!
WIAM: And finally, what is your golden nugget of advice for future leaders in asset management?
Here are two nuggets for the price of one: Network and build for yourself what I call a 'Personal Board of Directors' (which you do through networking!). At work, facing a big decision, most of us would likely put effort into gathering information, sussing out multiple points of view, and/or bouncing ideas off of trusted colleagues if not formally vetting with prescribed councils or committees. When it comes to matters relating to your career, you should have a bench of people that you can rely on to do the same, be a sounding board, give you objective advice or challenge any preconceived notions you may have. Be willing to share with them your vulnerabilities, your aspirations, play back challenging conversations and seek input from them. And don't just rely on loved ones (partners or parents, for example) as they may not be the most objective. Have a few 'non-execs' on your board, from various backgrounds/experiences. 'Appoint' people, tacitly or explicitly, who know you and your capabilities, are critical thinkers and whose judgement you respect. Unlike a real board, you don't need to convene them at regular intervals for minuted meetings about you! But like a real board, be prepared to rotate members off, onboarding individuals whose experience is more relevant to yours as you develop over time. It's a low effort, low pressure way to bring best practices into your own personal development.
You can hear more from Laura at the Women Asset Management Virtual Summit on 23rd February 2021. You can view the full agenda and register for your free place here.